Reliance MediaWorks Partners With US-Based Digital Domain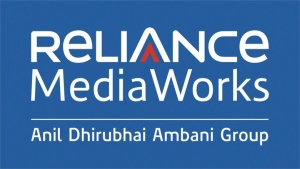 Reliance MediaWorks, a film and entertainment services company and a part of Anil Dhirubhai Ambani Group (ADAG), has tied up with Los Angeles-based Digital Domain Productions to provide big-ticket visual effects and set up 3D stereo production services studios in Mumbai and London, the company said on Tuesday.
Under the partnership, Reliance MediaWorks (RMW) will set up a new studio in Navi Mumbai and also deploy an additional team of 650 artists for this new venture. In London also, Digital Domain will co-locate its entire visual effects team within the Reliance MediaWorks' UK facility.
The studios will cater to motion pictures, television, commercial and stereo 3D conversion for catalogue projects from August, 2011, in phases, RMW said a statement. The units will connect to Digital Domain's Los Angeles facility through RMW's fibre optic network that can support seamless high-speed exchange of data.
The partnership with Digital Domain, which has studios in Vancouver, San Francisco and Florida, will help Reliance MediaWorks expand its presence in the USA and the UK. Reliance MediaWorks also operates BIG Cinemas, with more than 550 screens spread across India, Nepal, Malaysia, the USA and the Netherlands.
RMW, which has posted revenues of Rs.836 crore in FY11 and is deep in the red, will utilise its internal accruals to bring in the capital expenditure required for the partnership, according to a media report.
"We are very excited about visuals effects and 3D entertainment opportunity. With this partnership, we shall be able to offer comprehensive 3D conversion solutions to global clients," said Anil Arjun, chief executive officer of Reliance MediaWorks. The company also expects a substantial revenue boost as well. According to Arjun, the services would form around 50 per cent of the company's total turnover by FY13, from 35 per cent as of now.
"From our perspective, it's a game changer," Arjun had told the media. "The advantage of working with Digital Domain is that we can work on entire films and take on $100 million projects, instead of $10-$15 million projects involving a few shots in a film," he added.
Over the years, Hollywood has outsourced post-production special effects to India in a bid to save costs and the country's production houses have done some excellent work in movies like Transformers and Avatar. The Indian animation and visual effects industry is expected to grow at a compound annual rate of 19 per cent, reaching Rs.5590 crore by 2015, according to consultancy firm KPMG.
"Filmmaking has become a global enterprise and a partnership with Reliance MediaWorks will allow our clients to realise the benefits of a digital production pipeline and strengthen the company's business capabilities in California and abroad," said Cliff Plumer, CEO of Digital Domain.
Digital Domain Productions was set up in 1993 by director James Cameron and two business partners. A part of Digital Domain Media Group Inc., it has won several Academy Awards, has worked on visuals for more than 80 movies, including blockbusters like Titanic, The Curious Case of Benjamin Button and Tron Legacy. The company has also filed a preliminary prospectus for $115 million IPO with the US regulators in May this year.
Comment(s)