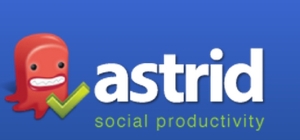 Astrid, an android app developer that aims to redefine new-age task management, has raised seed funding from Google Ventures (venture capital arm of Google Inc.), Nexus Venture Partners (India's leading VC fund) and angel investors like Jack Herrick of wikiHow. However, the deal size has not disclosed in the company announcement that came on July 12, at the annual MobileBeat conference being held in San Francisco.
The funding will be used to expand its operations, so that the company can reach out to one billion users across the globe.
The android app features easy task-sharing for couples and small teams. The company claims that it has enabled around 1.5 million users to complete more than 18 million tasks since July, 2010.
Tim Su, Astrid's co-founder and CTO, had originally created the app for his personal use. "There were no other apps that did what I wanted," he said.
Earlier this year, Astrid had received $20,000 from AngelPad (a start-up accelerator founded in 2010 by a team of ex-Googlers) for an undisclosed stake in the company. The monies were utilised to strengthen the engineering team and expand across new platforms. The funding came after Astrid co-founder and CEO Tim and Jon Paris joined AngelPad in 2011.
According to Naval Ravikant, co-founder of AngelList, which happens to be a community of start-ups and investors who make fund-raising efficient, Astrid was the hottest start-up as of March, 2011.
Since its launch, the app has garnered a lot of interest from users and has been a part of many best-of-androids lists. Moreover, it comes totally free of cost, which has further added to its popularity. Plans for launching new versions of the app for iPhone and the Web are already underway.
The app faces direct competition from Apple's upcoming Tasks in iOS 5 and services like Remember the Milk (with which Astrid was synchronised earlier). Currently, Astrid can be synchronised with Google Tasks and also offers location-based reminders.
---