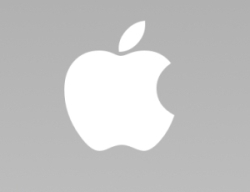 Apple's chief patent counsel, Richard J. Lutton, Jr., is parting ways with the Cupertinian company after a 10-year stint, reports Reuters, citing unnamed sources familiar with the situation. It is not immediately clear if this move is a decision he has made of his own accord or whether he has been asked to leave by the company.
B.J. Watrous seems to be the new kid on the block, according to his LinkedIn profile, where he lists himself as the vice-president and chief IP counsel at Apple. Earlier, Watrous was with Hewlett-Packard (HP) where he was the vice-president and deputy general counsel (DGC) of intellectual property and licensing. He has a BA in Political Science from Pomona College, and a JD from the UCLA School of Law, where his focus was public interest law and policy.
According to his profile on Intellectual Property Owners Association, Richard J. Lutton, Jr., is the chief patent counsel at Apple. In that position, he manages patent development, licensing and litigation for Apple's hardware and software business. Prior to joining Apple, Lutton was an assistant general counsel for intellectual property at Sun Microsystems and an attorney at Arnold, White & Durkee (now Howrey Simon Arnold & White) in its Menlo Park, California, and Houston, Texas offices. He spent one year as a judicial law clerk to Randall R. Rader at the US Court of Appeals for the Federal Circuit. He earned his JD from Columbia University and a bachelor's degree in electrical engineering from Rice University.
Why Does It Make Big Headlines?
Let us refresh our memory of the Digital Phoenix, one of the most important books on intellectual property and information economy. And here is an excerpt: The influential Peruvian economist Hernando de Soto has spent more than twenty years investigating why capitalism has created so much wealth in the West while working only sporadically elsewhere. He's concluded that reasonable records and databases of property rights are a prerequisite for a viable capitalist economy. Physical 'real property' like land and building is tough to convert into cash that can be reinvested elsewhere. But titles to land and buildings, recognized by governments and enforceable by trustworthy courts, are widely accepted as collateral.
What it means in layman's terms for the context at hand is: Apple's vast IP is only worth to the extent that Apple can enforce its intellectual property rights. But somewhat ironically, it also means that some decisions taken in some cloistered Cupertino office can change the course of the world. And if this sounds like hyperbole, imagine a world where every music player can be called 'iPod' and every tablet is 'iPad.' Or think of a world where IBM holds the rights to the word 'e' in the context of digital Internet.
Incidentally, if you take a look at the US Patent and Trademark Office's trademark trial and appeal board enquiry system and plug in 'Apple Inc.' as search query, you will find that Apple has more than 100 cases pending just over the last year. And all of them are related to Intellectual Property issues. Go back some more in time and the number reaches 300-plus.
Apple's litigations include antitrust claims, consumer class actions, unfair trade practice suits, defamation, intellectual property disputes, trade secret battles, copyright infringement suits, licensing wars, and corporate espionage & data theft cases.
This is not unusual for a tech company, and companies like Hewlett Packard have an entire division dedicated to Intellectual Property Licensing, which is in addition to the senior management partnering with Wilson Sonsini Goodrich & Rosati, presumably on speed dial. Take another example. Microsoft also has a robust IP licensing division and it is not above suing high school students if they choose a domain name called 'mikerowsoft' just for hoots.
The Apple Scenario
Apple has just filed a suit with the US International Trade Commission against HTC, accusing the handset-maker of patent infringement. This is the second case that Apple has filed against the Taiwanese company, but the result of the first is still pending. The company is also suing Samsung for allegedly copying the iPhone and the iPad designs. (The twist in the tale is Apple used to be Samsung's second largest customer for hardware components, including flash memory, mobile processors and LCD panels). As this war escalates, expect Apple to redefine its supply chain and vendor management.
The company has just settled a patent lawsuit with Nokia where the ruling favored the Finnish giant and Apple agreed to pay for wireless phone patent licenses. There has been a lengthy litigation of suits and counter-suits between the two companies, which were proving to be both time-consuming and expensive.
Apparently, Apple has also bought the rights to some 200 patents owned by Freescale Semiconductor, a manufacturer of microcontrollers, microprocessors and semiconductors. The company job board also advertised the position of a patent portfolio manager in November, 2007. It was looking for a registered patent attorney with a minimum of four years of experience. But that position has been filled since.
Steve Jobs has a tightly held portfolio of patents on which his bread & butter, and our iPads rely upon. And the battle of the licenses is, as usual, always on. By the way, Apple is building its new headquarters, which would look like a spaceship just landed (according to the CEO, of course) and would be sprawled across 180 acres. All the better, to sue you dear!
---