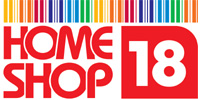 TV18 Home Shopping Network Ltd, a teleshopping channel in India from the Network18 Group, is raising Rs 100 crore from its existing investors – SAIF Partners, Network18 and GS Shopping – two people with direct knowledge of the development told VCCircle.
The consumer retail arm of the media conglomerate is looking to raise another Rs 200 crore and has already initiated talks with some investors.
"The capital will be used for investments in logistics, warehousing and technology," said a source on conditions of anonymity. The company, which runs a dedicated teleshopping channel called HomeShop18, has been on a major expansion drive in the recent past. This year, it is expecting to hit Rs 1,000 crore in total sales value.
"The firm is now selling goods over Rs 2 crore per day and although the e-commerce site is less than six-month-old, roughly one-third of the total sales is coming from it," said another source. He added that in the next couple of months, nearly half of the total sales would be generated by e-commerce.
An e-mail query sent to Haresh Chawla, Group CEO of Network18, to confirm the development did not elicit any response till the time of writing this article.
SAIF Partners, an Asia-focused private equity firm with $3.5 billion of assets under management, was the first institutional investor in the company and essentially incubated the firm with start-up capital way back in 2006.
In 2008, Capital 18 Fund, a private investment vehicle from the Network18 Group, picked 75 per cent stake in the company for $21 million which made it a 75:25 joint venture with SAIF Partners and valued the firm at $28 million. SAIF Partners has a similar JV in China called Acorn International, an NYSE-listed company, which operates the largest TV direct sales business in China in terms of revenues and TV airtime purchased from national and local channels.
In 2009, HomeShop18 roped in GS Home Shopping Inc. as a strategic investor which, along with Network18 Media & Investments Ltd, infused $23.5 million into the company.
At present, the consolidated teleshopping segment is estimated to post sales of Rs 2,200 crore ($500 million) annually. It is also expected to grow further as modern retail cannot reach underserved markets faster.
Rising disposable income, nuclear families and changing lifestyle are not only fuelling the growth of modern retail, but also triggering growth of other distribution channels. It is estimated that of the total 220 million households in India, 130 million have cable or direct-to-home (DTH) TV connections.
With strong macro favourables in work, the space has seen other players also trying to take advantage of the rapidly growing middle-class population. TVC, a company involved in direct selling and a pioneer of teleshopping in India, has launched TVC Online, a 24x7 dedicated teleshopping channel. Also, there is Star CJ, a strategic partnership between the Star Group and South Korea-based CJ O Shopping, a home shopping entity in Asia. Star CJ, which has recently expanded its distribution network in Uttar Pradesh (it mainly operates in central and western regions), has been running the home shopping channel 'Alive' since August, 2010.
---