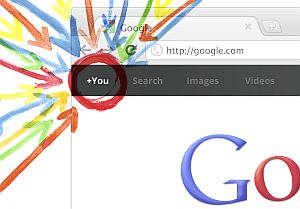 Have you been there? Have you done that? Techcircle.in discusses the five things you absolutely have to know about Google+
Google+'s privacy policy is one of the 37 different privacy policies Google has
How to ensure maximum privacy while simultaneously benefitting and monetizing a lack thereof can well be Google's 200 billion dollar question in the long run, and a deciding factor on the battle between Facebook and Google+. Google adheres to the US Safe Harbor privacy principles, but you knew that already. What you may not have known is that the company has 37 different privacy principles.
Having said that, Google+'s sharing and privacy are definitely better than its Zuckerbergian counterpart (for the uninitiated: Facebook). The company had bragged that a social networking site's privacy settings should not be complicated, and complicated it is not. However, it is not smooth sailing either, in case that is what you were hoping for. Sorry to disappoint you, but the social Web is not 'free'. You barter for a service with your information, that's just how the economics goes. And there is no Santa Claus either.
To begin with, in order to use Google+, you need to have a public Google Profile visible to the world, which at a minimum includes the name you chose for the profile. The Picasa privacy policy applies to photos, so make sure you give it at least a cursory glance. If you are using Google+ on your mobile, Google will collect information about your location. There are no third party apps yet, but the privacy policy has a note on how that will work (hint: expect third party apps coming soon to your Google+) - the developer of the application may have access to your email address and to the content you have access to in Google+, besides any additional info you may choose to share with the app provider.
For a copy of the entire Google+ privacy policy please click here.
Who is using Google+?
The universe, its cats, its CEOs, and all their system analysts and CTOs. Mark Zuckerberg for one. Though he stopped being active after the media latched on to him. Obviously, privacy as a commodity has a different buying and selling price depending on whether you are selling user information, or you are the one whose information is being used.
Turns out Sergey Brin has learnt his lesson from the time when his family albums uploaded at his Stanford University page were used as media fodder; the Google co-founder limits his uploads to pictures of things he has done, and things he have seen, and they are worth a dekko. And by the way, his education details still show him as a Computer Science student at Stanford (Computer Science, 1993 – present).  Larry Page had a fun time kite boarding in Alaska; besides he talks about Google.
Microsoft co-founder Paul Allen has a Google+ account though it is not verified; as does the creator of Linux, Linus Torvalds. Michael Dell is here, and so is Robert Scoble, Rackspace's resident tech evangelist, but then he is at the very least omnipresent in social networking circles, and the media hates him like it loves him, somewhat like their relationship with Lindsay Lohan, so no surprises there.
As you may have imagined, popularity contests have already begun as to who the most followed user on Google+ is. Ironically, Mark Zuckerberg took the prize for that one, followed by Larry Page. The only Indian to make the cut in the Top 100 is Vic Gundotra, senior vice president of Social for Google and a previous general manager at Microsoft, who being is pegged for the fourth most popular user slot. And in case you were wondering, Shashi Tharoor is yet to jump in the Google+ wagon; but perhaps he is too busy getting on and off, mostly on, the Twitter wagon to make the leap. Then again, the Indian glitterati seems to have yet to join Google+ brigade (give them time), though the young, male crowd of yuppies from urban pockets of the country have some presence here (just do a random search).
Why micro-blog when you can write an essay
It looks like Facebook, but kind of works like Twitter. With Google+, you can get to know, and follow a whole bunch of people (correction, read, add to your Circles), even if they do not add you back.
Google+ incorporates the best features of the micro blogging site, and does away with some of the annoying quirks Twitter has, including an interface that could have used a few cosmetic changes. Sharing pictures are also easier. In the long run, Google+ is going to give Twitter a hard run for revenue, especially as Twitter is yet to monetize its services to the best possible extent.
The Facebook API (and Twitter for that matter) is a closed garden for Google+, and understandably so. Which means you cannot import your FB friends to Google+, nor will posts on your Facebook or Twitter automatically appear on Google+. This is unlike what you may be doing now with your Tweets and Facebook posts automatically cross linking onto each other if you so wish. Throw Google+ to the mix, and you may be living your life in triplicate.
Google+'s 'Share what's new' is the same thing as Facebook saying 'What's on your mind'. They are just placeholders, for whatever the heck it is you want to share, post, or comment on your wall or page. With Google+, you have better control than Facebook on how you share. Which brings us to the next point.
Concentric and Conjoined Circles
Google+ lets you club people into Circles. The Circles comes with the usual suspects like Friends, Family, Acquaintances, and Following. You can also create as many Circles as you want, and get as creative with the names as you want to. The way to do this is a simple drag and drop, which gives the whole experience that snazzy Ajax feel.
Circles is a key differentiator between Facebook and Google+, and is the very backbone of the latter. The premise of Google+ after all is based on the belief that while we all do want to share, we do not want to share everything with everybody all the time. With Facebook, you can also group your friends any which way you want, and get as creative as you want to, but the distinctions are not private (at least not yet).
In Google+, while the people you add will see that you have added them to your Circles, they do not necessarily get to see which specific Circle you have put them in. Going a step farther, you can filter or limit what you want to share using the Circles. So for example, if you have family pictures, you can share them only with your family. You could share professional comments with only your Work Circle, and so on, and so forth. The same people can belong in multiple Circles.
You can of course share photos with the people in your Circles. And while at it, two things you will notice with the photos. Album pictures are automatically arranged (rather neatly, if one might add) on a single page (no clicking required to see the next picture), and it takes much less time to upload photos than it takes to on other similar sites (okay, Facebook). There is also a drag and drop capability where you can just drag and drop a photo from a folder in your computer to Google+, and the picture gets uploaded.  Of course, that Google+ will get its pictures perfect does not come as a huge surprise. The company owns Picasa, and over the last couple of years have been gobbling up a whole bunch of smaller companies in the multimedia space.
Don't get a business account on Google+
Why not?  Elementary, Watson. Google+ is not meant for businesses. Yet. As Christian Oestlien, group product manager at Google, puts it, "...it was kind of an awkward moment for us when we asked Ford for his (or was it her?) gender!"
However, Google has plans for a business edition, is starting a test project, and inviting applications from companies. To quote Oestlien once again, thousands upon thousands businesses have applied.  The full Google+ program for businesses will be ready sometime later this year.
Facebook Pages will get company, and competition. Zuckerberg & Co. came up with a guide to 'Building your Business with Facebook Pages' on June 23rd. But Google already has a captive customer base, in terms of its AdSense advertisers and partner sites, who may not only find a second home in Google+, but may be incentivized with special credits and offers to do so.
In just over two weeks, 10 million users have joined the limited access field trial of Google+. 1 billion items are shared and received every single day. Its +1 button has been clicked 2.3 billion times. What next? Watch this space for more!
For a detailed coverage of the launch of Google+, and its various features, please read our coverage here.
---