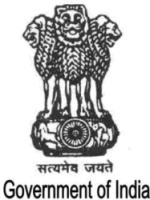 The Indian Government has asked Google Inc., Skype Ltd. and other similar companies to provide security agencies in India with access to them so that they can keep an eye on their user services. The government believes this will help to better safeguard the country against terrorism and crime in general, according to the WSJ.
Sachin Pilot, junior Telecommunications and Information Technology Minister, said "there are a whole list of companies that have been asked to give (access)...provide solutions. Law enforcement agencies, the home ministry and intelligence agencies want that information for national security."
The government fears that terrorists and criminals can use the services offered by Skype, Google and other such companies since they cannot be monitored by security agencies due to their being heavily encrypted. Although both Google and Skype have denied receiving any such request from the authorities.
The Indian government off late has become very pro-active in matters of national security, it has set an August 15 deadline for Canada's Research In Motion to provide intelligence agencies in India with the interception keys to enable real-time tracking of the company's BlackBerry messenger (BBM) and corporate email services in readable format.
While RIM has already offered the government solutions that enable monitoring of messenger services and internet browsing on Blackberry mobile phones, the company states it is impossible to intercept corporate emails due to lack of any such technology.
The government is firm on its stand that any company (which offers encrypted communication services) that wants to operate in India will have to provide access to security agencies for monitoring them.
Earlier, the government finalized the Internet control rules in the country. And according to the amended rules, any user of a computer resource is not allowed to host, display, upload, modify, publish, transmit, update or share any information that is objectionable and the website has to act within thirty six hours of notification to remove any information the government deems objectionable.
The latest terror attacks in Mumbai have just made matters worse and have provided the government with another reason for taking action. Whether the companies comply with the wishes of the government or not, is something we will have to wait and see. But in the case that they don't, the consumers in India will be the biggest losers.
Like the Google China controversy last year where Google had threatened to completely shut down its operations in China due to assaults from hackers and the internet censorship implemented by the Chinese government. The company had stated that China was attempting to "limit free speech on the Web."
---