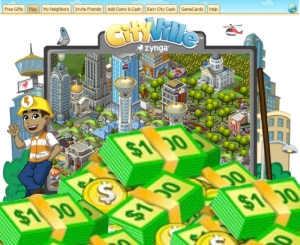 "How big is your city?" asked my friend on Facebook chat.
"Level 10," I replied happily.
"That's it?" he mocked. Mine's at level 40 already.
"How is that possible…," I remarked. "I have been working so very hard to add neighbours and get additional energy packets for my city's development. What's your secret?"
"Cash, my friend! He announced proudly. "Purchase stuff and your city will grow in no time, just like mine did."
"But why would anyone spend money on a make-believe city that doesn't even exist?" I exclaimed.
"Why wouldn't they?"…. and he logged off.
With more and more people spending more time on the Internet and hot and happening social networking sites like Facebook keeping us intrigued, no one can possible stay away from the virtual marketplace filled with gaming thrills. Add to the heady concoction the rise of smartphones and gaming consoles and you get a multi-billion-dollar digital gaming industry that is ripe with potentials for developers and investors alike.
In the run-up to the VCCircle Digital Gaming Investment Forum (to be held on July 28 in Mumbai) that intends to deep-dive into the opportunities generated by the anticipated gaming revolution in India, we will be tracking the gaming business closely with a series of articles over the next few days. Today, we will talk about the monetisation of the digital gaming space, with focus on social and online gaming.
Monetising Digital Gaming
With the growing popularity of digital gaming in India, the potential for monetising gaming content is huge. And it can include various money-spinning formats such as paid downloads, advergaming, rentals, sponsorship, subscription and in-game purchases.
In fact, developers can charge money for each download by a user. One of the most popular games apps to be downloaded in the recent years is Angry Birds and more than 12 million copies of the game have been sold till date.
Renting out games is another model that the developer can try to generate revenues. If users are not interested in buying games, those can be rented, resulting into a steady cash flow.
Another genre which is fast picking up pace is subscription-based gaming, thanks to the growing popularity of Massively Multiplayer Online Role Playing Games (MMORPGs) like The World of Warcraft. In this case, gamers pay monthly subscriptions for membership.
With the rise of Facebook (and other SNS), social games have become hot property. CityVille, a game by Zynga, had more than 80 million monthly active users (MAU) on Facebook in January, 2011, followed by FarmVille, with around 58 million MAU. Users can play these games free of cost, but the use of in-game monetisation (to enhance gaming experience) can generate revenues without a hitch.
While playing those games, gamers can make in-game micro-transactions in order to unlock or acquire better content (new levels, gold coins or rare items). And payments can be made through PayPal, credit card, etc. Another form of in-game monetisation is the ad-funded payment.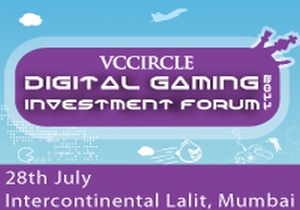 "Digital gaming in India is still at its infant stage and currently, the country has around 12-15 million social gamers. Although social gaming is competitive in nature where competition among neighbours prompts them to spend on their farms and cities, Indians are not spending money on such games. This is because no matter how much they spend, they cannot compete with players from other countries. So, if we want Indians to spend on social gaming, developers will have to come up with games built especially for Indians, with India-specific graphs," said Lalit Sharma, CEO of Oxylabs.
Even free games can generate revenue for developers. Games2win is one such example. Anyone can access the site and play games on the site. In this case, the developer usually generates revenue from advertisements which are placed throughout the gaming website and in-between games.
Other options for monetising gaming include pay per play, try and then pay, pay for private game servers or even pay for storage space (like game saves).
What It Means For Developers/Investors
Globally, the amount of money that will be spent on gaming will reach $112 billion by 2015. And the money spent on gaming in 2011 will exceed $74 billion, a growth of 10.4 per cent from the previous year when gaming expenditure was estimated at $67 billion.
If one talks about different genres of digital gaming, there are more than 600 million users who play social games and the market for social gaming touched $1.5 billion globally in 2010. Mobile gaming is also on the rise, with more than 840 million subscribers in India. And it is expected to reap up to Rs.17.1 billion in revenues by 2015.
The developers/investors have to keep in mind the opportunities coming up and decide accordingly on the business model they will like to follow since the figures mentioned above clearly show the potentials for monetising digital gaming content – not only in India but across the globe.
Challenges To Encounter
In spite of all the opportunities presented, there are a number of challenges to counter. Now, let us look at some of these challenges.
First of all, developers have to decide which monetising model they will use for their games. Selecting the right model that complements the type of game being developed is essential for the subsequent success of the game.
"While developing new games, developers should focus on the global marketplace and not only on India. This is because although the purchasing power of the Indian consumer is increasing, it will take time to be at par with countries in Europe and the US" said M G Dayanidhi, Managing Director- Asia Pacific, Digital Chocolate IT & Gaming Solutions Pvt. Ltd. "The developers also have to keep in mind that 90 to 95 per cent of the players in social gaming are non-paying users, only 5 per cent make in-game purchases. But these 95 per cent are also important since they increase the total user count."
Then, there is the challenge of selling virtual items to the gamers. To sell an item, you have to first convince the gamer to buy it. Games like CityVille and FarmVille are two examples where the concept of in-game monetisation has worked brilliantly and people willingly spend money to purchase items in-game. This pattern of spending is much more prevalent abroad but India, it is fast catching up.
The ARPU (average revenue per user) and the ARPPU (average revenue per paying user) are the determining factor in social gaming. If out of a total of 100 players, 10 are making in-game purchases of Rs.250 on an average, the ARPPU becomes Rs.250, but when we calculate the ARPU, it is only Rs.25. So if a developer wants to make sure the ARPU is high, he will have to focus on increasing the number of players making in-game purchases.
However, developers must constantly test, refine and upgrade the functions to keep the gamers engrossed. People tend to lose interest very fast if something new is not constantly offered.
Besides, new monetisation strategies will have to be developed to better exploit the monetary potentials of digital gaming. Users must be offered cost-effective gaming features and easy-to-use payment methods for the business model to work.
Finally, developers/investors must have an insight into the mood and the trend of Indian gamers. What are the hottest games today, who is the target audience, what do they want to play and finally, how much are they willing to pay for it "these are some of the most pertinent questions that developers/investors will have to ask themselves before creating new games.
Of course, with a wide range of genres available today, such as skill-based games, casual, action, role-playing, strategy, simulation and multi-player games, and with the presence of various delivery formats including mobile gaming, online gaming, social network gaming, consoles and PC gaming, there is something for everyone.
The only question that remains is whether developers can effectively tap the market and make use of the upcoming opportunities in the digital gaming space.
---