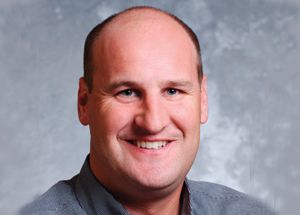 Canada-based consumer loyalty programme provider LoyaltyOne has acquired 26 per cent stake in Mumbai-based Direxions Marketing Solutions Pvt Ltd for an undisclosed amount. The deal also includes a pre-negotiated option to increase its share to a majority stake in the future. In an exclusive interview with Techcircle.in, Bryan Pearson, president and CEO of LoyaltyOne, talks about his two-pronged India strategy, how Direxions will serve as a base for future Indo-Asian activities, the market and steady rise of coalition loyalty programmes.
Why did you decide to enter the Indian marketplace now?
Well, we saw that there had been a lot of activities in the loyalty space. India is a very quick adopter of technology and loyalty programmes are not exceptions either. In terms of direction, when we looked at the Indian market, we followed a similar strategy that we used for our expansion in Brazil – another emerging market. We have been working in the Indian market for 18 months now, searching for a company with local market knowledge and a good understanding of the loyalty marketplace. There is a significant market opportunity for services, as well as coalition loyalty programmes.
Tell us about your India strategy.
We have adopted a two-pronged strategy. First, find a partner and establish a base level of service, which will be nearly on par with the level of services we have been offering with our loyalty programmes, analytics, coalition models and Redbox Rewards. It should complement our skills and capacity to make the loyalty programme successful. That way, Direxions will help us grow and leverage our loyalty programmes.
Moreover, we will also explore the coalition model. India's growing middle-class segment ensures a great environment for us to establish a strong foothold in coalition. We will do it by bringing together Indian retailers, companies and consumers, and offer a common currency. There is so much opportunity in the Indian marketplace that our current focus on peer loyalty side is directed wholly at India this year. In fact, all international loyalty companies have set up base in India over the past two years.
How do you plan to leverage the Direxions deal for your international operations? How does it fit into your global strategy?
With this deal, we will have a base for our Indo-Asian activities. Direxions already works with brands outside the Indian market and has clients like P&G, Colgate, LG, Unilever, Deutsche Bank, BNP Paribas and ICICI Bank, primarily for customer analytics & direct marketing. We will leverage Direxions in India to find out what other markets in Asia and South-East Asia will be interested in. We will service our standalone loyalty programmes here while we evaluate the newer markets.
What are your expectations from Direxions?
Direxions has success this year in bringing clients on board and it is now looking at substantial growth. We hope to see double-digit growth in top line and bottom line in the next few years. We intend to increase our equity stake in the company to a majority stake. Pre-negotiated terms in the deal allow us to increase our equity stake over time and also allow the management at Direxions to increase the amount, based on performance.
What are the key trends in the loyalty space in India?
A lot of loyalty activities are happening right now and there are many dynamics, which are coming along side by side. First of all, loyalty programmes have been successful and they now represent a sizeable market. Plus, the emerging middle class is making it an interesting opportunity. Companies executing loyalty programmes are also keen to keep them innovative and leverage customer information to connect with them.
With the growing economic prosperity in India, coalition represents an interesting opportunity to use partnerships for enhancing databases and ensuring better communications with consumers. And customers benefit as well. They may not be able to gain meaningful rewards from one company, but with the coalition model in play, they can obtain value when they shop across brands and categories. We will see an influx of coalition loyalty programmes as companies try to differentiate their efforts and connect meaningfully with consumers.
What's your take on your competitor Payback's increased interest in India?
Payback is an organisation that understands where there are significant opportunities. And the fact that it has invested in i-mint indicates that India is ready for loyalty programmes and coalition models at a different level than what we have seen so far. As they grow, both Payback and i-mint, other companies will also step up their services.
Is there any acquisition in the pipeline?
We are talking to companies, but there are none that I am able to discuss right now. As we look to grow, we may acquire companies which are natural fits to our group.
---