7Seas Entertainment Limited, an IP based independent game development company, has launched 10 mobile games across the action, arcade, racing, shooting and sports genres.
"With the burgeoning sales penetration of mobile handsets and the increasing levels of adoption for the same, we are launching 10 mobile games to our existing portfolio of 7 mobile games," said L Maruti Sanker, Managing Director of 7Seas Entertainment Limited.
The new games include 'Alexia The Great' and 'The Fight 3D' in the action category and 'MobiXonix', 'The Jars-I' and 'The Jars-II' in the arcade genre. Additionally, 'Moto Riders' and 'Rally Drive' have been launched in racing, 'Air War 3D' and 'Shoot Out' in shooting and 'Catches Win Matches 3D' in the sports genres. Most of the games are multi-lingual while Rally Drive is a multi-player game.
7Seas Entertainment Limited (formerly 7Seas Technologies Limited) is an independent IP-based game development company and currently has over 500 IP-based games across online, PC and mobile.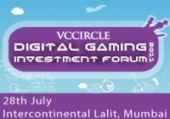 The games are targeted at high-end mobile phones like Nokia, Samsung, Sony Ericsson and Blackberry among others and will be distributed through aggregators through online distribution and various apps stores.
"Though, globally, the acceptance levels are more than encouraging, markets like the US, the European Union, India, China and Brazil are the most important markets in terms of new mobile gamers," added Sanker.
---