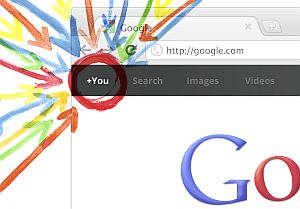 Indians are flooding Google + with India being the second biggest source of unique visitors to the latest social networking platform launched by Google, according to comScore's data which ranks India just behind US on the social networking site.
The web traffic monitoring firm comScore firm has found that Google+ witnessed 20 million visitors worldwide in just its first three weeks, with India holding a strong second position with 2.8 million visitors. Users in the US leads in Google+ audience accounting for 27 per cent of the total worldwide audience and the UK (867,000 visitors), Canada (859,000 visitors) and Germany (706,000 visitors) round out the top five.
The comScore number represents an increase of 82 per cent from the previous week and 561 per cent vs two weeks prior. The US audience recently surpassed 5 million visitors, up 81 per cent from the previous week and 723 per cent from two weeks earlier.
The report highlights that Google+ has managed to strike a chord with users. Most importantly, Google+'s sharing and privacy policy is being billed as a key differentiator as the company has 37 different privacy principles.
Andrew Lipsman, Vice President, Industry Analysis at comScore, said that the only site which pulled a huge number of users in such a short period of time was Twitter, in 2009.
"As we've seen in the social networking market before, success often hinges on a strong network effect, which says that the more people in the network the more useful it becomes to others and the more incentive there is to participate. Early interest in Google+ is certainly important, but it will also need to attract regular participation among users to cultivate such an effect. In the past week, we have seen the number of average usage days via home and work computers increase by more than 30 per cent, an early indication that the network effect just might be beginning taking hold," explained Lipsman in the report.
While Google+ has built a strong presence in India, Facebook awareness is increasing day by day. But the comScore report has made it clear that Google is not very far in occupying the Indian market with more innovations.
---