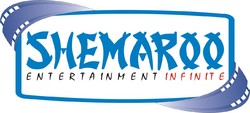 Shemaroo Entertainment has released Bheja Fry 2, a Bollywood film on Youtube's paid service for the US audience. The movie has been released on Bolly and Beyond (one of Shemaroo's Channel on YouTube), and is available on pay-per view model for $ 3.99.
The quality of the version made available is high definition hence viewers can expect enhanced audio and video quality.
Jai Maroo, Director, Shemaroo Entertainment said "We strongly believe in the potential of the newer and emerging digital platforms like YouTube and IPTV and are constantly adding content on these platforms. Bheja Fry 2 is our latest addition to the content on our channel."
Shemaroo is one of the largest filmed entertainment "Content House" in India and deals in activities ranging from aggregation, distribution, production and post-production. It provides many broadcast channels in the country with filmed content and is in partnership with companies like British Telecom (UK).
"The short time line between theatrical release and release on YouTube will help fight piracy by giving the audience who aspire to enjoy the movie at home an official legal alternative," added Jai.
How effective the initiative actually will against piracy will largely depend on the timing of the digital release, since the pirated CD's and DVD's are made available to the public within the week of the movies theatrical release.
---