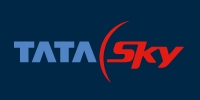 Tata Sky, a direct-to-home (DTH) service provider, has launched 'Tata Sky Mobile Access', an app for Apple devices (iPod Touch, iPhone, iPad), in partnership with Ryz Media Inc. The app will enable Tata Sky subscribers to convert their Apple devices into a universal remote control for their Tata Sky Set-Top box, TV, DVD and amplifier.
An additional orb-shaped MP3 mobile accessory needs to be attached to the 3.5 mm headphone jack of the device in order to convert it. The accessory will be given free of charge to the first 1000 subscribers, after which it can be purchased for Rs.350 (including shipping and handling) by sending an SMS from the registered mobile number for the Tata Sky account.
With the help of the app, subscribers can access programme listings for 4 days in advance, search for programs based on title and know more about movies being broadcasted. They can also record TV shows of their choice while on the go with the Tata Sky Mobile Access App.
Additionally, the app allows users to share what they are watching on TV with their friends on social networking sites like Facebook and Twitter and they can also view what their Facebook friends are currently watching. Currently the app is only available on Apple devices (iPhone 3 & 4, iPad 1 & 2 and iPod Touch, running on iOS 3.0 or higher) but an app for Android devices will soon be launched.
The app is available for download free of charge from the iTunes store and works on all Tata Sky boxes.
Vikram Mehra, Chief Marketing Officer, Tata Sky, said, "The Tata Sky Mobile Access app is a natural integration of TV entertainment with these smart devices allowing subscribers to not only control their TV and set-top boxes with their smart devices, but also make their content choice based on what their friends and family are viewing. This is the first-of-its-kind functionality offered by any DTH service provider in India."
---