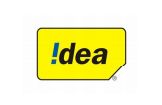 Interest costs and tax provisions caused a drop in the net profit of Idea Cellular on a sequential basis in the first quarter of the new financial year. The operator reported 35.4 per cent fall on a sequential basis and 11.9 per cent fall on an annual basis in its consolidated net profit that amounted to Rs 177.26 crore in the quarter ended June, 2011.
Idea had a consolidated net profit of Rs 274.5 crore in the previous quarter and Rs 201.4 crore in the corresponding quarter in the previous fiscal. It had also reported 2.96 per cent annual rise in consolidated net profit in the previous quarter.
Its total consolidated revenue rose to Rs 4520.72 crore in the quarter, up 6.7 per cent sequentially and 23.72 per cent annually, from Rs 4234.7 crore and Rs 3653.7 crore respectively. In the previous quarter, its revenue was up 26.5 per cent on an annual basis.
The operator has reported gross revenue in excess of $1 billion for the quarter.
Total EBITDA has risen to Rs 1204 crore, up from Rs 1075.2 crore in the previous quarter (Q4 FY11) and Rs 888.4 crore in the first quarter of the previous fiscal. The company saw an improvement in consolidated EBITDA margins to 26.6 per cent, up from 24.3 per cent in the corresponding quarter last fiscal.
Its consolidated results include financial results of Idea Cellular Services Ltd, Idea Cellular Infrastructure Services Ltd, Swinder Singh Satara & Company Ltd, Idea Mobile Commerce Services Ltd and Aditya Birla Telecom Ltd (including its subsidiaries Idea Cellular Towers Infrastructure Ltd and the joint venture Indus Towers Ltd).
Standalone
Due to additional expenses such as the amortisation of 3G spectrum fee to the tune of Rs 65.6 crore and related interest cost of Rs. 122.8 crore, the standalone net profit in the quarter ended June, 2011, was impacted at Idea Cellular. Net profit is now down 40.17 per cent to Rs 154.1 crore, from Rs 257.6 crore recorded in the quarter ended March, 2011. In the previous quarter, Idea had seen 16.6 per cent rise in net profit.
Standalone EBITDA margins have risen on a quarterly basis to 23.4 per cent. The company reports that its strong performance in established service areas has helped it absorb higher losses from new service areas. Idea suffered from higher network operating expenses in the quarter.
Operational Metrics
Idea Cellular added 9.3 lakh subscribers (as of July 24, 2011), taking its total user base to 842.3 lakh subscribers.
Idea carried 108.6 billion minutes on its network, registering a growth of 6.5 per cent, as compared to the previous quarter.
The company has reversed the two-year declining Average Realised Rate (ARR) trend with a marginal improvement of approximately 1 per cent in ARR to 41.0 paisa for the quarter, against 40.6 paisa in the previous quarter.
However, the company has not released an update of its revenue market share this time around. Last quarter, it claimed to have 13.6 per cent market share, up from 12.7 per cent in December, 2009.
3G coverage: Idea's 3G services are currently available in more than 825 towns across 15 service areas. It also includes bilateral roaming arrangements for service areas such as Mumbai, Bihar, Karnataka, Delhi, Kolkata and Tamil Nadu (including Chennai), along with other operators.
---