Rediff.com India Net Loss Doubles YoY To $2.3M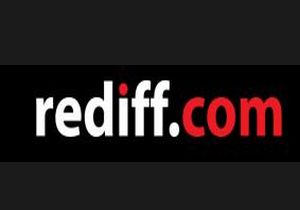 NASDAQ listed Rediff.com India Ltd has reported net losses of $2.3 million in the quarter ended June 30, 2011, compared to the net loss of $1.18 million recorded in the same quarter in the previous fiscal. In the previous quarter, Rediff's net loss stood at $2.28 million.
Total revenues increased to $5.39 million in the quarter from $5.1 million in the same quarter last year. Out of the total revenues generated in the quarter, $4.42 million came from its India online business while the rest ($0.97 million) were from its US publishing business.
The company's advertising revenues in India grew six per cent while the total India revenues (which include fee-based and online advertising revenues) and the global revenues grew 6 and 4 per cent respectively for the first quarter ended on June 30, 2011 over the same quarter last year.
The gross margin declined to 43 per cent for the quarter from 52 per cent last year.
"Our recently launched initiatives include Rediff Deal Ho Jaye!, with presence in 41 cities offering consumers 30 per cent to 70 per cent discounts across over 72 service categories and our Rediff Local TV ad network, where we are currently tied up with two channels and a distribution network of nine cable operators covering six cities," said Ajit Balakrishnan, Chairman and CEO of Rediff.com.
"Additionally, for our paid mobile mail service, Rediffmail NG, we remain in discussions with leading telecom operators in India to expand the availability of this service. We believe these initiatives will strengthen our position in the Indian Internet market, both now and into the future," he added.
The company has stated that it will continue to invest approximately $2 to $2.5 million per quarter for the next few quarters in order to increase the footprint of the initiatives like Rediff Deal Ho Jaye!, Rediffmail NG and Rediff Local TV ad network.
According to the company, as of June 30, 2011, Rediff's cash balance stood at $35.9 million and the company's share closed at $9.86 (up by 1.36 per cent) on the Nasdaq on July 28, 2011.
Comment(s)