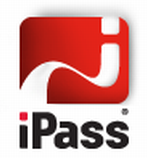 iPass Inc., a provider of mobility services for enterprises and service providers has announced the expansion of the iPass Mobile Network in India with Spectranet, a wireless broadband provider with Wi-Fi coverage in several locations within 10 a-tier cities in India.
Started in 2000, Spectranet is a Shyam Group company that provides Integrated communication services. The company's operations are segmented into enterprise and home solutions and their portfolio ranges from high-speed broadband to next-gen cloud-based services. Spectranet currently provides its services to more than 20,000 customers in cities like Delhi NCR, Mumbai, Bangalore, Chennai, Hyderabad and Chandigarh.
Sunando Bhattachary, head of Spectranet Marketing and Product Development, said "Business travel is increasing in India and our partnership with iPass will allow enterprise users to connect to Wi-Fi coverage in hotels, commercial office spaces, malls and markets."
Founded in 1996, iPass manages mobile connectivity for large enterprises and service providers through mobility and cloud services. The company also provides Wi-Fi exchange services and has over a thousand enterprise customers.
The iPass Open Mobile platform allows enterprises to enable mobile workers to connect their laptops, smartphones and tablets to the iPass Mobile Network while making certain that IT departments have complete visibility and control of network usage, security and costs.
"Thanks to our Spectranet partnership, iPass has extended our Wi-Fi network within strategic locations in India, like the Indira Gandhi International Airport" said Marcio Avillez, vice president of Network Services at iPass.
---