San Francisco, California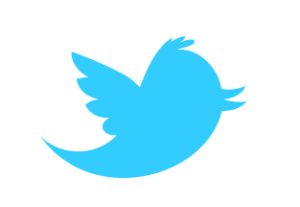 Twitter has confirmed that it has received 'a significant round of funding' led by the venture firm DST Global. While the company did not say exactly how big the funding was, it is reportedly in the region of $800 million – which makes it the single biggest funding ever in the history of venture capital industry.
There have been various reports doing the rounds of media on exactly how much DST may have invested, and who the other investors may be. Financial Times quotes a person familiar with the transaction, and reports that DST has invested $400m for a 5 per cent stake in the company, with global investment management firm T Rowe Price and J.P. Morgan  leading a group of other investors. The latter's asset management unit had raised $1.22 billion around February this year, for a fund called J.P. Morgan Digital Growth Fund. Around the same time, there was some speculation that the company was planning to invest in Twitter either directly or through buying up stakes from current investors.
The latest round of funding pegs Twitter at a roughly $8bn valuation. Thats quite a leap from the $3.7bn valuation Twitter had in December last year, when it raised $200mn from Kleiner Perkins Caufield and Byers and existing investors. Ironically, Kleiner Perkins had beat DST Global to the funding back then, according to All Things Digital, Wall Street Journal's technology blog that first broke the story.
This is especially good going for a company that keeps losing its senior executives and founders, is yet to have a solid revenue model or steady profits for that matter, and is facing serious threat from the recently launched Google+.  Advertisers would have probably loved to leverage Twitter's roughly 200 million users and a similar number of daily tweets, somewhat to their advantage, but ever since its inception in 2006, the company has been trying to provide a viable advertising model and support for marketers. It has also been struggling to capitalize on the fact that it was adding users fasters than any other social media site in history.
Of course, 'commerce' may have never been a prime directive of the Twitter founders in the first place. The team had founded a podcasting company called Odeo,  and Twitter was developed more as an afterthought and fun project than a serious business venture. Evan Williams, Twitter's former CEO also happens to be the man behind Blogger, a very popular blogging-platform which later Google bought. The company's current chairman and chief product executive Jack Dorsey also wears the hat of founder-CEO of Square.
The company has however managed to scale up, and scale up good. For example, there are more than a million apps that connect to Twitter now. Tweets per second (TPS) has sometimes reached the 7,000 mark. There has been a 182 per cent increase in number of mobile users over the past year or so. The company has also stepped up on hiring "there are currently 600 employees (there were 250 earlier). It has also made two key hires very recently – a new vice president of marketing (Pam Kramer – who was with E*Trade earlier) and a a director of global brand strategy (Joel Lunenfeld – former head of Publicis  Groupe's Moxie Interactive). Twitter is also working on a new ad-based system, ramping up the 'Promoted Tweets' service it had launched in 2010. The new system has been made available to some 1,000 companies, most of whom are believed to have been making repeat purchases, and Twitter may raise an estimated $150 mn in revenues, thinks research firm eMarketer.
The San Francisco based microblogging maestros already know how they will use the funding they just got. Twitter will expand its reach, and use the resources to "aggressively innovate, hire more great people and invest in international expansion", says the company in a blog post. Surely, $800mn may seem like a lot of money, but DST Global is no stranger to investing large sums. Two years ago it had put $400mn in the hands of Facebook. Groupon and Zynga have also received funding from DST. (Curious to know more about DST Global? Here is a VC Circle report on all you want to know about the obscure Russian firm, but did not know who to ask).
---