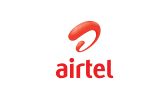 India's largest telecom firm Bharti Airtel that is backed by Singapore's sovereign wealth fund Temasek, saw its consolidated net profit crumble 28 per cent to Rs 1,215 crore in the quarter ended June 30, 2011 over the year ago period as higher interest costs related to its acquisition in Africa and increase in tax outgo cringed net margins even as the firm reported strong revenue growth.
Total revenues was up 38 per cent to Rs 16,983 crore as against Rs 12,286 crore in Q1, FY11. While revenues fell marginally short of analyst expectations, net profit numbers were much below estimates. The Bharti Airtel scrip, dropped 1.23 per cent to close at Rs 426.75 a share at the Bombay Stock Exchange, in a weak Mumbai market.
Analysts expect that the impact of a selective tariff hike in India introduced recently will start reflecting in the financial numbers from the quarter ending September 30, 2011.
"Bharti Airtel has started this fiscal year on a stable note. Revenue growth has been steady across all geographies, with Africa recording a healthy sequential growth of approximately 6 per cent and annual growth of 21 per cent," Bharti Airtel Chairman and Managing Director Sunil Bharti Mittal said.
Income before taxes dropped to Rs 1,719 crore in Q1, FY12 from Rs 2,072 crore in Q1, FY11, mainly on account of higher interest outgo (Rs 344 crore on the Africa acquisition) and 3G investments in India and 3G licence fee amortization (Rs 159 crore). The firm's EBITDA rose 28 per cent to Rs 5,706 crore.
India & South Asia sustained double digit revenue growth of 12 per cent year-on-year at Rs 12,631 crore, while Africa revenues stood at $979 million (up 6 per cent vis-a-vis Q4, FY11), the statement added.
"In India the company's efforts in the area of cost efficiencies have helped arrest the margin decline. The new customer facing organization in India will see more agile and responsive teams in action. This will also give a fillip to growth in value added services, broadband, digital TV and Airtel money. Overall, 2011-12 promises to be an exciting year of transformation," Mittal said.
Bharti Airtel that is almost a third owned by Singapore's SingTel, had last year acquired most of the African mobile operations of Kuwait's Zain in a multi-billion dollar deal, in what was the second biggest overseas acquisition till date by an Indian company behind Tata Steel's acquisition of Anglo-Dutch steel maker Corus in 2007.
The Zain deal, catapulted Bharti Airtel as the world's fifth-largest mobile-phone operator by subscribers, giving it access to the emerging market of Africa, which is considered as the next big frontier for telecom firms with high growth potential.
Bharti Airtel Limited operates in 19 countries across Asia and Africa with an overall customer base at 230.8 million. The company offers mobile voice & data services, fixed line, high speed broadband, IPTV, DTH, turnkey telecom solutions for enterprises and national & international long distance services to carriers.
Total customer base rose 5 per cent sequentially and 26 per cent year on year. Subscriber growth was fastest in the digital television services business and within the telephony space, African market grew a tad faster than India & South Asia.
---