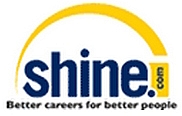 HT Media backed job portal Shine.com has revamped after three years of its inception, according to exchange4media.com.
Job board Shine.com which is run by HT Media subsidiary Firefly e-Ventures, had added 0.5 million users during Apr-June quarter and now has over 7 million registered users.
To attract more resumes, the website has been reworked to offer a better experience for recruiters and candidates seeking jobs.
"Shine.com continues to be one of our most important internet ventures as a group, and we"re committed to making it at least a number 2 player in the short to medium term. In the last three years, we"ve made significant progress and have successfully got on board many candidates Slot Machines and recruiters - we"re now at well over 70 lakh candidates and more than 40,000 jobs," Amit Garg, Business Head – Internet, HT Media commented on the revamped job portal.
The job portal has also added, 2-Way Matching option, which helps recruiters the most relevant and interested candidates, ensuring they hire faster as per the report.
Shine.com competes against InfoEdge's Naukri.com and other players such as Monster.com and timesjobs.com. Firefly also runs a social networking site called DesiMartini.com.
HT Media that publishes the English daily Hindustan Times, regional newspaper Hindustan and financial daily Mint, has a diversified digital business that runs news sites Livemint.com, Hindustantimes.com, placement portal Shine.com, social networking website Desimartini.com and HTCampus.com which is an education website. It also runs an SMS based service 54242 with VAS such as ringtones, wallpapers, games, news, cricket, astrology and chat services through HT Mobile.
---