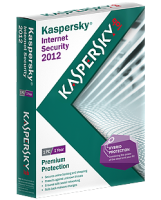 Kaspersky, an IT security company has launched two new versions of its PC security products for the Indian market. The new versions, called the Kaspersky Antivirus 2012 and Kaspersky Internet Security 2012 have a new cloud integration feature that provides real time security updates by analysing potential threats and checking them with their Lab's cloud based system.
According to the company, the latest versions have a number of new features like the Kaspersky File Advisor that allows users to check file safety with a single click of the mouse, a Task Manager with which users can monitor malware scanning activities as they happen and a completely redesigned interface that makes navigating around the PC security program quick and easy.
The security software is compatible with Windows XP (service pack 2 or higher) and all versions of Windows Vista and Windows 7 and an yearly subscription of the Kaspersky Antivirus 2012 is priced at Rs.599 and Rs.1,199 for a single PC and 3 PC's while the Kaspersky Internet Security 2012 is priced at Rs.899 and Rs.1,499 for an yearly subscription of a single PC and 3 PC's.
Additionally the company has also launched Kaspersky Mobile Security 9 that provides protection for smartphones by doing real-time antimalware scans, automatic updates and blocking of dangerous network connections. Also, users can locate their lost or stolen smartphones using the inbuilt GPS Find function and they can store all their digital files in encrypted folders so that they can remotely block or wipe their smartphone if it's lost or stolen.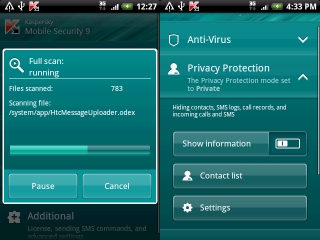 Another handy feature is that users can filter out annoying calls and SMSs by assigning contacts to black lists and white lists and parents can also restrict their children's calls and SMSs and keep track of their whereabouts using GPS Find.
The software is compatible with smartphones with Symbian, Windows mobile, Blackberry and Android operating systems that have an active internet connection and it is available at a price of Rs.599 for a year's subscription. All of the products can be purchased from Kaspersky's website.
---