Bharti Airtel Appoints Two CEOs For Consumer Business Group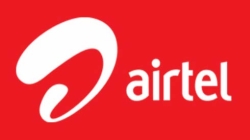 India's largest telecom player Bharti Airtel has appointed Rajiv Rajgopal as Chief Executive Officer for Broadband/Data and Shashi Arora for DTH/Media.
In his earlier role, Rajgopal was leading the circles of Tamil Nadu and Kerala while Arora was the leader of Mobile business for some of Airtel's largest circles in Delhi and Upper North.
In their new role, both CEOs will focus on customer experience, product, service innovation and building an ecosystem around the B2C services. The newly appointed heads will report in to K Srinivas, President, Consumer Business, Bharti Airtel.
"As we move into the next phase of our strategic transformation of creating an integrated customer centric organization, I am delighted to welcome Shashi and Rajiv to be part of this landmark endeavour. With their rich experience and understanding of the business, we are confident that they will further consolidate and build on our leadership in both Broadband/Data and DTH/media verticals," said Sanjay Kapoor, CEO-India & South Asia, Bharti Airtel.
Last month, the company had announced a broader restructure to consolidate its divisions into two business units – B2C (Business to Customer) and B2B (Business to Business), to be effective from Aug 1, 2011.
The B2C unit will include mobile, telemedia, digital TV and other emerging businesses such as m-commerce, m-health and m-advertising. It will comprehensively service retail consumers, homes and small offices. K Srinivas, joint president (Telemedia), was appointed the president of Consumer Business. The B2B business unit will focus on large corporate and carrier clients for its telecommunication solutions. Drew Kelton will lead this unit. The newly appointed heads will report in to Sanjay Kapoor, CEO – India & South Asia.
Bharti Airtel offers a wide portfolio of services across mobile voice and data, fixed line, high speed broadband, IPTV and DTH, besides telecommunication solutions for enterprises and national & international long-distance services to carriers. The B2C (Business to Customer) and B2B (Business to Business) was started in Aug 1, 2011. Bharti Airtel had over 228 million customers across its operations at the end of June 2011.
Comment(s)