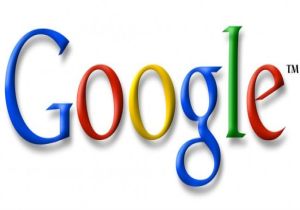 Having a finger in every pie became a popular business mantra for most of the last century that created industrial goliaths like General Electric, Siemens and other similar entities. But it all started changing a couple of decades ago when 'core competency' took over as the all-new management concept. However, for pure technology firms, such management theories rarely pose an issue as business transformation is typically driven by product obsolescence. And now, Google is scripting what is turning out to be the first true blue conglomerate, emerging out of a technology firm.
As we all know, Google has just acquired Motorola for $12.5 billion in cash, paying 61 per cent premium. But it is not a big deal, really. The company is pretty cash-rich (has more than $35 billion or so) and can afford a bauble or two. And Google is so confident that the deal will pass muster (even with the big, bad anti-trust guys out there) that it has agreed to pay "a fee of $2.5 billion, upon the termination of the Merger Agreement" for whatever reason/s.
Google has also bought 17 other companies so far this year, and a total of 102 companies in the last decade or so, starting with Deja, a company in the Usenet business that was later integrated with Google Groups. On an average, Google buys 10 companies a year, every year. Motorola is its 18th acquisition for 2011. So, what is the big deal?
The big deal is Google is becoming more like GE with every passing day. It is becoming a business group and a conglomerate, and not necessarily an IT conglomerate at that. Of course, there are diversifications and product extensions of the tech kind– just look at what Microsoft or Yahoo! is up to. But Google seems to be the only company so far that currently has business interests across multiple sectors– right from baby monitors to genetics, from windmills to driverless cars, from travel to wedding planning.
But in doing so, Google is not just replicating Microsoft that has certainly moved beyond its operating systems and software to other segments like e-mail, gaming consoles and so on (but way cooler). Instead, the search giant is actually surpassing the Redmond giant's scope by becoming more old economy and brick-and-mortar, thanks to its versatile business capabilities. And talking of brick-and-mortar, let us tell you that Google is among the highest business personal property tax payers () in the Santa Clara County, which means it owns considerable real estate.
Indeed, Google has the bank balance to spend on new opportunities and also digest a few rotten apples. But such diversifications are accompanied by new risks. The industrial conglomerates of the world are now struck with legacy issues and a few large, loss-making businesses that attract activist shareholders calling for splitting the businesses to unlock values.
Well, Google is too young to face such an issue. But the speed with which it has expanded beyond its core business that revolves around Internet search, makes it vulnerable to the same problems as it adds new competitors, cutting across businesses, and now faces tough challenges from its own clients (Motorola versus Samsung, for instance, even as it supports Samsung's Android devices).
Conglomerate or not, the Mountain View company hopes to retain the agility and nimbleness of a small company, because its decision-making process is centralised and at the end of the day, the company is run by only a few key people – Larry Page, Sergey Brin and Eric Schmidt; maybe more by Page and Brin than Schmidt these days. Unlike a company like Hewlett Packard where business suffers because the board of directors appear to be working at cross-purposes with the CXO team, Google's board members have been exceptionally tolerant of the company's strategy so far and Wall Street has been indulgent.
So have been the analysts tracking the company. For instance, S&P downgraded Google Inc. after it announced the Motorola deal from 'buy' to 'sell', only to upgrade it back after a week as the share price fall made it attractive again.
What Makes Google A Conglomerate
Broadband: Google is planning to build, and test ultra-high speed broadband networks () in a small number of trial locations across the USA. It also plans to deliver Internet speeds of 1 gigabit per second, with fibre-to-the-home connections. This can be as soon as in 2012, says Milo Medin, vice-president (access services) with the company. The ISP? Check it out.
Operating Systems & Browsers (Chromium Projects): The Chromium projects include Chromium and Chromium OS, the open-source projects behind the Google Chrome browser and Google Chrome OS, respectively. Currently, Samsung and Acer offer notebooks with the Chromium OS, or Chromebooks, as the devices are called. Chromebooks use Google's Cloud infrastructure "the operating system and programmes (or apps) reside in the Cloud, instead of the physical devices.
Google Cars: Google is working on vehicles which can drive themselves. While it may be a while before you can see one of these in Greater Noida, scientists believe this phenomenon can be as disruptive as the Internet was. Robotics at its best? Been there, doing that!
Space Exploration, Private Race To The Moon: Google is the sponsor of the $30 million Google Lunar X PRIZE, a private race to the moon, designed to enable commercial exploration of space for the masses. NASA Ames Research Center and Google have a 'Space Act Agreement' that formally establishes a relationship to work together on a variety of technical problems.
Quantum Computing: Quantum computers can make today's mainframes look like abacuses of yesteryears, they are very expensive and only prototypes are believed to exist. The world's first quantum computer was recently sold by a Canadian company called D-Wave to Lockheed Martin for $10 million. Just guess who else uses D-Wave hardware and is working on their own quantum-based algorithm?
Healthcare & Genetics: Google Ventures is an investor in 23andMe, a privately held company that does DNA analysis for individuals. One of the founders, Anne Wojcicki, also happens to be the wife of Sergey Brin, but Google swears its investment decision was not influenced by this fact. The company also tried having a unified online personal medical database for individuals, which did not fare too well, and was subsequently shut down due to privacy concerns. But just because Google has given up on personal health records, there is no reason to suppose that Google does not have any further plan regarding the healthcare segment.
Motorola already has a list of existing clients who use their handheld medical devices and the company is considered to be among the leading WiFi infrastructure vendors in healthcare. So it looks like Google is also in the medical devices business for now.
Social Media (Plus Wedding Planning): Wedding planning by Google – did you hear it right? Just take a look here and you will be convinced. Google has a suite of tools, created in collaboration with wedding planner and destination expert Michelle Rago.
Google's social media initiatives also include the recently launched Google+, which has managed to hook up some 20 million users. Plus, its recently launched Games within Google+ is also gaining traction and becoming a serious threat to Facebook. The company also owns Blogger, a popular blogging platform that competes with the likes of WordPress. Although Orkut is almost forgotten by even the most loyal early adopters, YouTube continues to be the world's most popular video destination.
Photo-Editing & Graphics: Picassa is the free photo-editing software, which comes with name tags and free online storage. But expect more thrust in this area, as Google has been buying photo-editing software companies, including PittPatt, which it has acquired last month. PittPatt started off as a Carnegie Mellon initiative and focuses on facial recognition software. Although Google has so far denied plans to launch any app in this area, it does have Google Goggles that works on similar principles. Then there is Google SketchUp, which allows three-dimensional modelling (remember CAD/CAM?). The Pro version comes with a hefty $495 price tag, although you can download a basic version to play around with.
Geolocation, Google Earth, Maps Biz: Google has a geolocation API that lets Web applications obtain a user's current position, watch the user's position as it changes over time or obtain the last known position of the user. Android phones are location-aware and these are even geared to serve location-sensitive advertisement.
Google Maps is a database of satellite, weather and traffic data. If you are using Android phones, chances are you have used Google's navigation as well. Google Earth is the big brother of Google Maps – it lets you see three-dimensional buildings, images and terrains, and helps you find local businesses and places of interest. There is a Pro version for businesses and government, with additional tools and datasets.
Travel: Google is all set to launch a travel site. In fact, it spent $700 million to acquire ITA, a company that develops software for the travel and airline industry. And this will be integrated with Google Maps for better data granularity.
Telecommunications: To begin with, some of us can make PC-to-phone calls via Gmail, using Google's VoIP call service. Google has also been giving out free telephone numbers and voice mail support, along with free texting. Plus, the company is aggressively hunting for wireless patents and just acquired a telecom equipment manufacturer in Motorola. It is now both an IT and a telecom company or, at least, will be so once the integration of the two entities (Google and Motorola) takes place.
Mobile Payment: Google is now working on capitalising the mobile phone platform to its fullest extent, which also includes mobile payment, among other things.
Venture Capital: Google Ventures is the venture capital arm of Google Inc. Google Ventures aims to invest about $100 million a year, with deal sizes ranging from seed investments as small as a hundred thousand dollars to late-stage investments of tens of millions of dollars. Areas of investment not only include consumer Internet, software and mobile, but also sectors like human antibody discovery and smart grid platforms.
Google TV: Google did come up with Google TV, but it did not do too well in spite of its tie-ups with companies like Sony and Logitech. But all that was before the company bought Motorola, which already has a set top business and existing relations with cable companies. So, can Google TV finally take off? How is Apple TV doing, by the way?
Clean Energy: The search giant is also a serious energy broker. The kind of energy that powers millions of homes. Google is a serious supporter and player of renewable energy development as a direct investor in relevant projects and companies. Project investments include $168 million in BrightSource Energy's Ivanpah project, about $100 million in the Shepherds Flat Wind Farm in Oregon and nearly $39 million in another North Dakota wind project from NextEra. Companies it has invested in include eSolar, BrightSource, Makani, AltaRock and Potter Drilling.
Google has also signed an agreement to invest in the development of a backbone transmission project off the mid-Atlantic coast. In other words, it is getting quite a few windmills. The company is working on a 350 mile stretch of wind turbines, 10-15 miles off the USA's Atlantic coastline. And this can provide clean energy to some 1.9 million households. The AWC project is led by independent transmission company Trans-Elect and is financed by Google, Good Energies and Marubeni Corporation. Google is investing 37.5 per cent of the equity in the initial development stage. Google Energy LLC, a subsidiary of Google, holds the rights "for the sale of energy, capacity, and ancillary services at market-based rates."
Baby Monitor Biz: Once the Google-Motorola deal is complete, the search giant can leverage products like two-way radios, home videos, navigation tools and baby monitors. So, by this time next year, proud parents will be overseeing their children with baby monitors that Google will be sending out to the Toys"R"Us of the world.
Finally, Let's Not Forget 'Search' Google is essentially the search giant. While Bing is catching up, frankly, it still has a lot of catching up to do. Google is also working on the social aspects of the search and should be the leader in the mid-to-long-term search future. Of course, this leadership positioning comes with significant revenue streams attached, in the forms of advertisement. But then, you must know all about AdSense and AdWords.
The Upshot
So, do you agree that Google is an advanced technology, services and finance company taking on the world's toughest challenges? No wait, we just quoted from the GE website! But that successfully proves our point.
(You may also read Techcircle.in's coverage on Google's journey from a company to becoming a cult by clicking here)
---