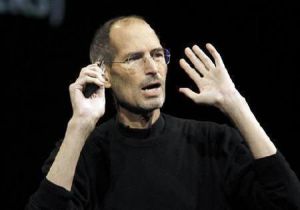 Cupertino, California:
"Steve was coming back from a visit to Oregon to a place he called an 'apple orchard.' It was actually some kind of commune. Steve suggested a name – Apple Computer... We both tried to come up with technical-sounding names that were better, but we couldn't think of any good ones... So Apple it was. Apple it had to be."
It is an excerpt from the book iWoz and Steve Wozniak was talking about how he and Steve Jobs named the company they co-founded – Apple, to be precise. The year was 1976. Steve Wozniak quit Apple five years later.
Now, Steve Jobs has resigned from the position of CEO, although he continues with the company as the chairman of the board "the company's first chairman. Because, till today, the Apple board  only had two co-lead directors – Andrea Jung (Avon Products) and Arthur D. Levinson (Genentech).
Although analysts do not expect that Jobs' resignation as CEO will upset the apple cart and hinder its fabled product-launch roadmap (including possibly a new iPhone in September a third iteration of the iPad tablet in 2012), the company's shares dived as much as 7 per cent in after-hours trade after the industry icon announced that he would be replaced by COO and heir-apparent Tim Cook.
An era has officially ended here at Cupertino today. Techcircle.in looks back at the role Steve Jobs has played at Apple, and also looks at Tim Cook, Apple's Chief Operating Officer, who is the new CEO and the latest addition to Apple's board.
What a Long, Strange Trip It's Been
Steve Jobs and Steve Wozniak introduced the world to its first personal computer with a graphical interface. Jobs disrupted the way we consume music with the launch of iPods, the world's highest selling mp3 players, and the iTunes ecosystem. Apple's Tablet devices, better known as iPads, have also changed the way consumers and enterprise markets look at mobile computing. And then there are the Macs, of course. Or Pixar, for that matter, with legendary movies like Finding Nemo or Toy Story.
The going has been all but easy for Jobs. He quit Apple in 1985, before he could be fired by the then CEO John Scully, a guy whom Jobs himself had lured away from being PepsiCo's president to work as Apple's CEO. For 11 long years, Jobs did not enter the company's Cupertino campus, not even once. And when he set foot on the premises again on a July morning in 1997, it was to attend a close meeting of a handful of Apple's top executives. The company was just six months' away from bankruptcy. "It's time for me to go," said Gilbert Amelio, who was the CEO at that time, and left the room.  Jobs walked in. Today, Apple is a company with $348.75 billion market cap – way ahead of tech leaders like Microsoft. And it has even more cash reserves than the US government currently has. Jobs was worth over a million dollars when he was 23 or so, over 10 million dollars a year later, and over a hundred million dollars when he was 25, Leander Kahney quotes him in the book Inside Steve's Brain. Today, he is worth many times over. But it is not about the money, of course. It never was.
Jobs, a practising Buddhist, is on the quest for enlightenment, and his quest for perfection and flawless design is, perhaps, just another aspect of his quest for perfection in real life. Jobs was born to young, unmarried graduate students, who had given him up for adoption. Paul and Clara Jobs, a blue-collar couple, had adopted him. Even though attending college was a condition for the adoption, Jobs dropped out, but he continued to sit through classes that interested him, on subjects like calligraphy. He used to eat at local Hare Krishna temples at times, because he did not have enough money for food. He even came to India along with childhood friend Daniel Kottke (who was, incidentally, Apple's first employee) in a quest for spiritual enlightenment. It is a different story altogether that Apple's India strategy, in particular, and APAC strategy, in general, are such a mess. But that story you will get to read sometime next week in Techcircle.in.
Jobs may be a Buddhist in personal life, but that did not stop him from being a tyrant to some at work. He may live a quiet and private life, and sometimes walk barefoot, but he flies a personal $90 million Gulfstream V jet, and is known to have called his senior executives a 'bunch of idiots'. He is also seen as an elitist or a control freak by some. However, Jobs is the guy who has increased Apple's stock over 1,300 per cent and draws the kind of affection typically reserved for rock stars. His resignation is being actively discussed (and mourned) in social media websites across the world and he is trending in Twitter as well.
What makes Jobs such an icon? For one, he seems to have done the right thing at the right time, always. Okay, so maybe he should not have killed the Newton project, but one can forgive a handheld or two gone missing. This guy was made to leave by his own board and 11 years later, he came back to the company he had started from a garage. To make history all over again.
Get well soon, Steve! And come back to Apple. 1 Infinite Loop, Cupertino, will never be the same without you.
Read Job's resignation letter.
You may also want to read our report on Steve Jobs here.
So, Who Is The New CEO On The Block?
Tim Cook has become Apple's new CEO with immediate effective, according to an announcement from the company's board of directors.  Cook not only comes with the personal recommendation of Jobs, but the board seems to be behind him. "The Board has complete confidence that Tim is the right person to be our next CEO," said Levinson, who has been co-lead director of the board, along with Jung, as mentioned earlier. "Tim's 13 years of service to Apple has been marked by outstanding performance, and he has demonstrated remarkable talent and sound judgment in everything he does," he added.
Cook was VP for Corporate Materials with Compaq, before he was hired by Steve Jobs to join Apple. He was also COO of the computer reseller division of Intelligent Electronics and director of North American Fulfillment for IBM. Cook served as CEO in 2004 when Jobs was on medical leave for surgery. Like Jobs, he also comes from a blue-collar background, and like Jobs, he rose to the ranks on his own merit.
Whither Now, Apple?
It is difficult to say. Steve Jobs represents Apple to the core and without the man, his vision may be really hard to replicate. The stock has been down and the company lost some $24 billion in market cap in after-hours trading, as the market reacted to the news.
Traditionally, the most successful start-ups do retain their founders as CEOs and when they leave, things do start to go awry (look at Microsoft, post-Bill Gates). On the other hand, Apple has gained a tremendous amount of momentum and if it can maintain its DNA for innovation and corporate culture, its history of business success may just repeat itself.
---