Many predicted that tablets will mark the end of laptops, that didn't happen. Then they predicted that consumers will go mad after them, that didn't happen either (the flop show of HP TouchPad is proof enough). What's more, besides Apple's iPad and Samsung's Galaxy Tab, not many companies have been able to leave their mark on the Indian tablet market.
In our three part 'War of the Tablets' feature we had captured the high and mighty of the tablet world. Over the past few weeks a string of cheaper alternatives have been launched to attack the mass market for tablets in India. Here's a look at some of them and our take on whether they are any good.
Mercury mTab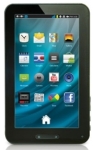 Mercury, a computer peripherals company has launched a new tablet called Mercury mTab.  The tablet is priced at Rs.9,499 and comes with a one year warranty.
The tablet has a 7-inch WVGA TFT LCD touch display, runs on the Android 2.3 (Gingerbread) operating system and has a 1.2 GHz 3-Core processor. It comes with 512MB of RAM and 4GB of internal memory that is expandable up to 32GB with a micro SD card.
mTab also has a 1.3 mega pixel front camera for video calls and supports 3G internet surfing with the help of an external 3G USB dongle. The tablet has Wi-Fi and the company claims the battery can provide up to four hours of continuous video playback.
The dimensions of the device are 193mm x 117mm x 14mm and it weighs at 400 grams.
Reliance 3G Tab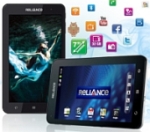 Reliance Communications has launched its first tablet offering in the country priced at Rs.12,999. We had earlier written about the tablet code named Reliance 3G Tab.
The tablet has a 7 inch TFT-LCD WVGA capacitive touchscreen display (480 x 800 pixel resolution) and is manufactured by the Chinese company ZTE. It runs on the Android 2.3 (Gingerbread) operating system and is custom-made for the Reliance network.
It has 512MB of RAM, runs on an 800 Mhz CPU and offers up to 32GB of storage with the help of a MicroSD card (it already comes with a free 4GB MicroSD card from Reliance). The tablet has a 2MP rear camera with video recording capabilities and a front facing VGA camera. As the name clearly states, Reliance 3G Tab can function on 3G (although the device is also compatible with 2G voice and data), which is a positive aspect since it has been priced so aggressively. The tablet is Wi-Fi enabled and can also function as a Wi-Fi hotspot device.
Reliance claims that the tablet will give up to 9 hours of talk-time and 300 hours of stand-by time with the help of a 300mAH, Li-On battery. Other features of the device include GPS, MobileTV and Voice calling. To further attract customers, Reliance is also offering special tariff plans that will offer up to 51 per cent discount to the Reliance 3G Tab consumers.
Beetel Magiq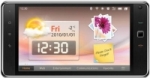 Beetel Teletech, part of Bharti Enterprises, launched a tablet called Beetel Magiq that is priced at Rs.8,990. We had earlier mentioned about the tablet, let's now have a look at its features.
The tablet has a 7 inch WVGA TFT touch screen, runs on the Android 2.2 (Froyo) OS and has a 1GHz Snapdragon processor. It comes 512MB of RAM and 8GB of internal memory that is expandable up to 16GB with a memory card. It also has dual 2 mega pixel cameras (one at the rear and one in the front) for clicking photographs and video calling. Magiq has both Wi-Fi and Bluetooth and also comes with 3G.  There is an HDMI port in the device and it has a 2200 mAh battery.
The good part about the tablet is that unlike the Reliance tablet (that is locked and can be used only Reliance for 3G), this tablet can be used with any carrier.
MSI Enjoy 7 & 10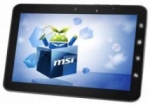 Micro Star International (MSI), a Taiwan-based electronics company known for its motherboards and VGA cards have launched two new 7 and 10 inch tablets in India called the Enjoy 7 and Enjoy 10.
The tablets run on Android 2.3 (Gingerbread) OS and are available at a price of Rs14,999 and Rs13,999 for the 10 inch and the 7 inch tablet respectively.
As their names indicate, Enjoy 10 will have a 10 inch display (1024×768 pixel resolution) while the Enjoy 7 will have a 7 inch display (800×480 pixel resolution). Each device has a 1.2 GHz Arm Cortex 8 processor, 512 MB of RAM and 4 GB of internal storage, expandable up to 32 GB.
Both run on Android 2.3 (Gingerbread) operating system. Each features a 2 MP camera with video recording at 720p and a front-facing camera for video-calling. The only thing lacking in the MSI tablets is 3G support but that can be solved with the help of a 3G dongle (available for Rs.999).
Are these any good?
These products are basically what they have positioned themselves to be. Entry level products at less than half the price it would cost to buy the coolest ones. Although these are decent tablets, they do come with their share of problems. First of all, none of them run on the latest version (Honeycomb) of the Android operating system which robs the consumer of many new features like holographic user interface, system and action bars, a new keyboard, a revamped Web browser and multicore processor support among others. Then the screen resolution offered is not that good (although the MSI tablets screen resolution is decent enough).
Yes, the low cost of the tablets make them lucrative but history has shown that the price difference has never hurt the sales of the likes of Apple and Samsung. For example, the iPhone remains a bestseller even though numerous cheaper alternatives are available in the market.
Our Take: All things considered, these tablets are not something to write home about, but if you are adamant about owning a tablet and don't have a large pocket, you can opt for them instead. Personally I would recommend the MSI tablets out of the lot.
---