Northgate's Ziddu Launches Mobile Apps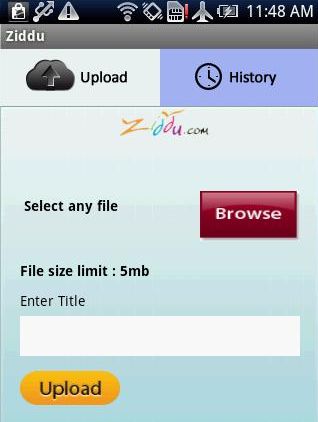 Hyderabad based Northgate Technologies' file hosting service Ziddu.com has launched mobile apps for Android-based handsets and iPhones.
With the app, users of Ziddu.com can upload photos, videos and recorded audio files to the site as well as e-mail them to their friends through the site.
The iTunes app is a 1.3MB download while the Android one is 439 Kb. Both are available for download for free. The size limit for uploading a file is 5 MB.
Launched in 2007, Ziddu.com is a free online file hosting site that offers its users unlimited storage space online, personalised e-greetings, instant downloads and file sharing.
Ziddu.com is owned by Social Media India Ltd which is a wholly owned subsidiary of Northgate. Other apps recently launched by Social Media include the Astrology app and the Cafe Bharat App. Cafe Bharat is a part of student networking portal Bharatstudent.com and offers news, photo galleries, movie reviews, and upcoming movie stills on regional Indian film industries.
Northgate had announced plans to list BharatStudent.com by early 2012, and is separating it into a stand alone company. Northgate also runs an Internet advertising tool called Axill; VoIP service Globe 7 and a social media planning division called SMX.
Comment(s)