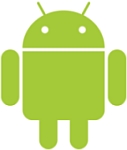 Notion Ink's Founder & CEO, Rohan Shravan has disclosed that the new version of the Android operating system called the 'Ice Cream Sandwich' will be launched by Google in late October this year. The blog post reads "Official ("update button") Ice Cream Sandwich update in November after Google's launch in late Oct."
Notion Ink is a Bangalore-based Indian tablet manufacturing company responsible for Adam, a tablet that was first showcased at CES trade expo in January last year and then at the same expo this year.  Since its launch, the 10 inch tablet has been receiving mixed reviews all over with some people calling it the iPad killer while others claiming that it's not worth the price at which it is offered (Rs 19,000 to Rs 27,000).
We all know that Google's to be launched Nexus Prime will be the first smartphone to have the Ice Cream Sandwich (ICS) update, so does this mean we can also expect the mobile phone to be launched before the end of next month. If that is true, it could coincide with Apple's rumoured launch date of the new iPhone.
All of this will be cleared in a month's time, but meanwhile let us see what the ICS has to offer.
First of all, ICS will unite both mobile phones and tablets under one OS since as of now, the latest tablets run on Android Honeycomb (that is exclusively for tablets) and the smartphones are running on Android Gingerbread. ICS will run on both tablets and smartphones alike.
Also, according to Google, Ice Cream Sandwich is its "most ambitious release to date" and will bring Android Honeycomb's interface to Android smartphones. Hence, Android smartphone users will have an updated app launcher, multi-tasking panel, a holographic user interface and new widgets among others.
Google is also planning to release a new set of APIs that will help developers make their applications work comfortably across the different sizes of Android devices since many of the applications that work on the Android smartphones face compatibility issues in terms of screen size on Android tablets.
Since Notion Ink is a customer of Google (it uses the Android OS for its tablets), it is possible that they have access to some inside information. Earlier, Notion Ink had accurately predicted the release date for Android Gingerbread. Only time will tell whether they are correct the second time around.
Further reading - Notion Ink Founder Rohan Shravan's interview on Techcircle.in.
---