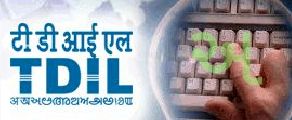 The Indian government has announced it is offering CDs containing text-to-speech software for six Indian languages - Hindi, Marathi, Bangla, Telugu, Tamil and Malayalam. An online Optical Character Recognition service (OCR) for Hindi and Punjabi was also launched.
The Minister of State for Communications and Information Technology Sachin Pilot said in a release that the initiative is "a significant step" towards digital inclusion of differently abled people from different linguistic background.
With text to speech software installed on a computer, a user will be able to listen as the computer reads out the text on a website in a human voice. The software was developed by the Department of Information Technology's Technology Development for Indian Language programme. It ensures that websites that publish in these six Indic languages are read out to the user in the same language. The software comes integrated with a screen reader, so users with visual impairments can operate computers and surf the Internet by listening to audio commands. The government is offering text to speech software on request only.
"It is hoped that use of these technologies will provide an impetus towards wider usage of Indian languages for governance and related applications and will augment social inclusiveness and reach out to specially-abled section of the society," the government has said in the release.
The OCR system for Hindi and Punjabi was developed under a TDIL consortium project. It converts paper documents to electronic formats so books and records can be digitised and published online. By adding more Indian scripts, the government hopes to bring more regional language literature online.
But it also serves another purpose. Once digitised, the books can also be converted into Braille versions for the visually challenged.
Related posts - Intex Launches Mobile For Visually Impaired Dinamalar & Yahoo! Tie Up For Tamil News Site
---