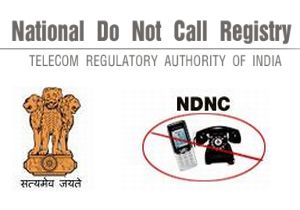 The long pending Do Not Call service or what, in effect, bars firms from commercial SPAM call/SMS on the mobile phone, went live on telecom networks on Tuesday even as the telecom regulator TRAI has exempted certain communication services for consumers from the strict anti-spamming guidelines.
First things first. It will take between 7 to 45 days to stop receiving such unsolicited commercial calls or text messages from the date of request. So if you have not yet registered for DNC service or just did so, you may continue to receive such communication well past October.
But that need not be such a thorny issue, given that it has been pending for years now. TRAI had attempted to bring telemarketers under the purview of the National Customer Preference Register (earlier known as Do Not Call Registry) to no avail. Finally, in a move to keep spammers in check, it enforced guidelines on telcos, who can no longer allow anyone to send over 100 messages per day per SIM card.
Telemarketers registered with the National Customer Preference Register, will be able to do so - but only until the user signs up to the DNC registry. As of August 2011, 130.21 million subscribers registered to block themselves from spam.
NEW EXEMPTIONS:
The government regulatory authority had said earlier that seven categories of telemarketing calls would stop - banking and financial products, real estate, education, healthcare, consumer goods and automobiles, communication/entertainment and tourism and leisure.
It has now clarified that within these categories, some service providers such as e-ticketing agencies, DTH providers, online classifieds firms and social networking sites are excluded from the guidelines and can send a user over SMSs per day.
These services include - - Electronic recharge of prepaid accounts of mobiles and DTH services - Online ticketing agencies which will be allowed to send customers PNR numbers and flight ticket details. So sites such as Makemytrip, Yatra and Cleartrip will be able to continue to send these SMSs to you. - Social networking sites such as Facebook, Twitter, Orkut, LinkedIn and Google Plus can send status updates and notifications to members who have added their mobile numbers to their online accounts - Agencies providing directory services such as Justdial, Zatse, Callezee, Getit and Askme will also be able to send SMSs with local information requested by consumers to their mobiles.
This means, they should not send commercial messages, so they cannot spam - they can only send you communication messages such as flight booking status and time, if delayed etc. The caveat is that it has not been laid out explicitly by TRAI what is the difference between commercial messages and communication messages and whether some of these could yet send you commercial offers that you are just not interested in.
REALITY CHECK:
Earlier this morning, as we attempted to sign up for Do Not Call registry by SMSing START 0 (that's zero) to the designated number 1909, a disappointing SMS arrived instead: "Hello! We are unable to process your request currently. Please try after sometime." (sic) After several attempts, we received an SMS with a service registration number and yet - no confirmation. On their websites, operators note that 'requests for registration on the National Do Not Call Registry will be given effect to in seven days from the date of request'. The government site says requests will become effective in 45 days from the date of request. You can check if your mobile has been added to the registry here.
Meanwhile, if you have just run out of the free trial period for SMS blockers, you might like to wait a few days to see if the DNC registry works or you need to opt for the paid version of the app/software.
---