Two iPhones Or One; Which Will It Be?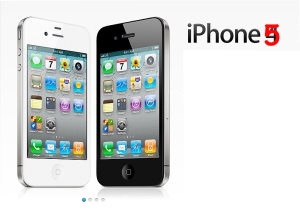 Every year, rumours about new Apple products start doing the rounds months before their actual launch in June-July (the company usually chooses this period for launching new products). The rumours include specifications of the device, its shape and sometimes leaked product images.
But this year was different; July came and went and there were no announcements from the company. The announcement will finally take place next month and if rumours are to be believed, Apple will launch not one but two iPhone's this time around.
We usually don't draw on rumours for fuelling our articles, but when an Apple Board member (and former US Vice President) accidently flames those speculations, we thought of giving it a more serious thought. Al Gore, current member of the Board of Directors of Apple Inc, hinted there could be more than one iPhone model being launched in October.
"Not to mention the new iPhones coming out next month. That was a plug" said Gore, speaking at the Discovery Invest Leadership Summit, according to TNW.
What can we expect?
If what Gore said is true, then for the first time we are looking at two new iPhone models being launched at the same time. While one will be the next generation iPhone (most probably code-named iPhone 5), the other could be a tweaked version of the current iPhone 4 (could be called iPhone 4S).
The new iPhone model should have advanced features like an 8 mega pixel camera (up from 5 mega pixels in iPhone 4) with dual LED flash, increased RAM and a faster processor. The device could have a faster 1.5 GHz dual-core A5 processor chip (which also powers the iPad 2) with probably 1GB of RAM.
Also, a better display won't hurt since competitors like Samsung have already started using Super AMOLED Plus displays for their high end smartphones (Samsung Galaxy S2). For the same, Apple could incorporate a curved glass display screen which will provide better privacy while using the mobile in public areas.
Other features could include NFC (Near Field Communication) which is a must these days and almost all of Apple's competitors like Samsung and HTC have incorporated it in their mobile phones. The device should also support more memory (since the iPhone 4 only offers
16/32 GB of internal memory) and enhanced battery life. Also, rumours that the new iPhone is going to be a world phone in the sense that it will support both GSM and CDMA networks have also been doing the rounds.
Although the tweaked version of the existing iPhone 4 will not have all these great features, Apple will probably solve the antenna problem faced by consumers in the original iPhone 4 and also add a few handy features to sweeten the deal.
What does this mean for you?
The main reason behind Apple launching two new iPhones (if they are actually going to do it) instead of one will be to target not just the upper-segment of buyers who have deep pockets and can afford high priced super-phones, but also to cater to the needs of the middle-class segment who are equally hungry for an iPhone.
As is routine with Apple, the new iPhone should replace the old iPhone 4 in its price segment and hence should be priced around Rs 36,000 to Rs 45,000. This leaves us with the tweaked version of the iPhone 4 that should target the mid-level price range and hence could be priced around Rs 19,900 (the price at which one can get their hands on the iPhone 3GS).
This means that the iPhone will no longer remain a style-statement for the rich and will instead become an affordable reality for most of the consumers. Also, as of now, the mid-segment is flooded with devices from almost all the handset manufacturers and it lacks a true market leader. All this could change with the introduction of the tweaked iPhone.
The mobile phone could make the segment even more competitive and could usher in a price war between the manufacturers in which there will be only one true winner; the end consumer.
Having said this, I would like to remind you that nothing that I have mentioned has been confirmed from Apple and could all end up being hearsay. Also, we should not forget that at the end of the day, Gore is a politician and he could just go back and say he was referring to the 'million's of new iPhones that will start rolling out of the single new model.
Whether the iPhone dream of the Indian mid-end consumers finally becomes a reality, or we have to continue to hope for a time when it finally does, we will soon find out (since it's almost October). Till then keep your fingers crossed and stay tuned for more about the iPhone.
Comment(s)