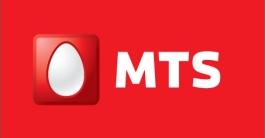 Sistema Shyam TeleServices Limited (SSTL) which operates its telecom services under the MTS brand has raised a loan of $200 million (~Rs 1,000 crore).
Half of the amount was raised from ICICI Bank while the remaining $100 million was raised from Barclays Bank. The loan has been proportionally secured by Russia's leading bank, Gazprombank through a standby letter of credit and bank guarantee.
"We plan to utilise the raised money to further scale up our telecom operations in the country and are thankful to our banking partners- ICICI, Barclay's and Gazprombank for their trust in us," said Sergey Savchenko, Chief Financial Officer of SSTL.
The three year loan is payable in 2014. SSTL is a joint venture, involving equity participation by Sistema of Russia, the Russian Federation and the Shyam Group of India. Sistema is the majority shareholder in the company which operates its telecom services under the MTS brand.
As of now, MTS in India has over 13 million wireless subscribers and provides mobile broadband services to more than 1 million customers (under the MBlaze brand) in over 200 cities across the country.
Early this year, the firm announced changes in management with Atul Joshi (earlier the Chief Sales Officer) being appointed the Chief Operating Officer (COO), North and East regions while Cheenu Seshadri (earlier the Chief Strategy Officer) was appointed as the Chief Operating Officer (COO) for the South and West regions. Also, Leonid Musatov took the position of Chief Sales Officer for MTS India in addition to his current position of Chief Marketing Officer (CMO).
Few weeks ago, the company launched two affordable Android smartphones in India in partnership with ZTE and Huawei as a bundled offering.
---