Specialised Warehousing, Distribution Triggering Growth: Brightpoint India MD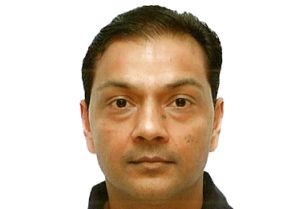 Brightpoint is a US-based logistics firm for mobile handsets that began as an exclusive repair services partner in 1998 for the leading global handset manufacturer Nokia. In India, the company has quickly expanded into distribution for various handset makers such as HTC, Motorola, Micromax, Alcatel and ZTE, and also offers kitting and repair services. In fiscal 2010, the company recorded $3.6 billion in global revenues. In the quarter ended June 2011, global revenue was $1.23 billion, up 57 per cent year-on-year and 11 per cent sequentially.
In conversation with Techcircle.in, Rajesh Sokhal, MD of Brightpoint India, discusses his India strategy, expansion plans, Tablet sales and the changing dynamics of the e-commerce ecosystem.
How are the business divisions of Brightpoint stacked up in terms of revenue contribution?
We have four businesses – mobile, kitting, repair and logistics. Mobile is the largest business, of course, due to sheer volume, and comprises 70 per cent of our revenues. Around 15-20 per cent comes from kitting, which is product bundling, packaging solutions and product customisation services, such as installing SIM cards, software and back covers of mobiles for operators and manufacturers at our factory. The rest of our business comes from repair and logistics. We are now expanding into reverse logistics.
Tell us about your brand partnerships.
We have both local and global partnerships – local partnerships with Indian manufacturers, such as Micromax, and global ones with Belkin and Motorola. We have recently tied up with Belkin to distribute its consumer products related to the phone industry.
How many mobiles have you distributed so far in 2011?
In the first half of this calendar year, we have crossed the one million mark in India. With Diwali coming up, we expect to sell another million. Overall, sales are expected to be 1.25 times than that of the first half. Globally, Brightpoint handled 99 million handsets last year. And this year, we expect to cross the 100 million mark.
Are Tablet sales as hot in India as presumed?
Although Tablets come in different price ranges, they are still a niche in retailing. As a percentage of overall sales of consumer electronics, Tablet sales are minimal because these are not marketed in the country in a big way. Once the global brands launch these in India, we will see considerable rise in sales. Meanwhile, many Tablets are sold in the grey market here. By the end of 2012, I expect Tablet sales to be 5 per cent of my overall sales and it may go up to 10 per cent by 2013.
As a global IT logistics firm, are you prepared for the changing dynamics of the e-commerce ecosystem in India?
E-commerce is good news for us – it will get a mass hold on customers in the Indian market, especially the youth. In fact, we have two definite advantages, thanks to the rise of e-commerce vendors. One, they will buy products from us. Two, we may approach them and offer to supply the goods for them. So I want e-commerce to flourish as it will be a good business opportunity for Brightpoint.
Growing e-commerce means business falling into our lap. Unlike other industries, e-commerce firms cannot approach the brands directly for mobile retiling. The distribution network is large and we are the only representative of the brands because we are the national distribution partner. This model continues until the base of dynamics changes. But as of now, I don't see it happening.
Have you partnered with any of the e-commerce firms so far?
We have been supplying stocks to Flipkart.com but it is done through our distributors. Right now, we want large-volume movers directly dealing with us. Otherwise, why would I de-motivate my distributors? Flipkart is still very small, compared to offline retailers.
But a few e-commerce start-ups are investing in their own logistics infrastructure. Do you see this as a challenge?
Well, some will be able to set up their own logistics networks; others will not. And companies who are unable to do it on their own can use our services. Today, e-commerce vendors don't just sell mobile handsets but almost everything – from key chains to apparel to electronics. And they will be unable to store all these products in a single warehouse as gadgets like mobile phones require a higher standard of warehousing. So we can store a part of their offerings such as mobiles phones while they set up warehouses for the rest of the products.
How would you compare your India strategy with those in other emerging markets?
Our India strategy is different from the global one but it is more in line with other emerging markets. Also, there is a hybrid model emerging in the BRIC countries. Emerging markets, such as Bangladesh, Sri Lanka, Nepal and Dubai, also follow our model. However, Brightpoint does not have a set-up in China. As for India, I would say that it is almost at the same level as global benchmarks.
Please tell us about your expansion plans.
We are growing at 210 per cent year-on-year and beating the 2011 results. In terms of reach, we have 25,000 registered mobile handset outlets in India and cater to a total of 350 towns across the country through distributor channels. While our big distributors – such as Technique and RJ Enterprises – do more than Rs 1.5 crore of business per month, we also have 75 micro distributors in small towns.
We now plan to put more manpower in the mini metros in order to reach 125 towns directly by 2012, from the current 100 towns.We have 200 people in our sales team and another 650 sales people are employed by our distributors whom we train. Last year, we recruited 110 people for sales. The company is also planning to set up a 50,000-80,000 sq. ft. office-cum-factory by mid-2012. This facility will be used as a warehouse and for the kitting services.
Comment(s)