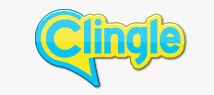 Srividya Tech Inc. (MyCityWay), a New York-based company founded by three Indian NRIs – Archana Patchirajan, Sonpreet Bhatia and Puneet Mehta - that launched the app MyCityWay in India in May, has now launched its second mobile app in India.
Clingle is a location based social network that has been launched for users in India and Singapore. It is available for Apple users on the iTunes Store and the company is working on launching it for Android, Blackberry and Nokia handsets.
MyCityWay raised $5 million from auto maker BMW in March 2011 and subsequently rolled out its flagship app internationally. The app was launched for Indian users in May this year.
We called it a mega-app because it combines most of the common location-based services you would look for, on a single mobile platform. In fact, the company claims it is 50 apps rolled into one.
Now, the company plans to launch the new app Clingle in UK and expand to more US cities (it is currently only available for New York). It has added location data of over 300 cities across India and Singapore such as coffee shops, movie theaters, offices and entertainment venues onto Clingle. The app broadcasts the user's location and connects them with others around them.
Clingle – The App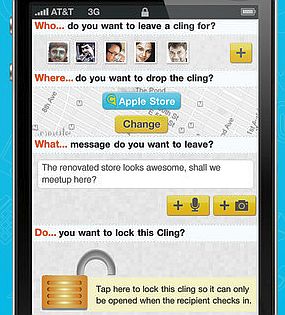 Like the popular app Foursquare, Clingle allows users to check into their favourite eateries and locations and entices them with badges for their explorations. It also sends deals and special offers to users. What's the difference? On Twitter, the company replies, "4sq is a game and Clingle is a social network, that's the primary diff."
What Clingle is betting on is a messaging feature within the app called a 'cling' (like a ping?), with which a user can send a reminder, a quick tip and 'surprise' a friend, when he checks in to a certain location. Users can send each other personalised messages using text, pictures, audio or video.
Games, location based sharing and social networking reminds us of Mojostreet, an app by a Hyderabad-based startup. Read more about Mojostreet's revenue model on Techcircle.in.
---