HT Media Launches Hindustan Times iPad App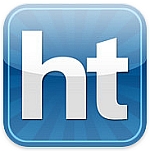 HT Media has launched a Hindustan Times application for the Apple iPad. The app is free of cost and can be downloaded from the iTunes App store.
The application can be viewed in horizontal and vertical orientation and provides readers with a variety of content in the form of breaking news, blogs written by HT's editors, specials as they happen, stock markets across India and the world and a live cricket scorecard. A full screen photo gallery and videos across news categories have also been made available.
Interactivity (readers can view and post comments on stories) and social media integration (readers can share stories on social networking sites like Twitter etc) has also been provided for the readers. Additionally, readers can bookmark articles for reading them later and view the weather in different parts of the country and the world.
Readers can swipe horizontally to move between sections and photos and swipe vertically to read any section/story that is longer than a single page. They can also swipe horizontally to move between stories and tap an icon to view related stories.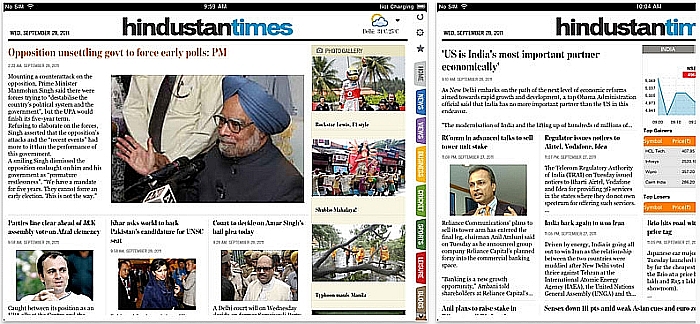 Separate buttons that can be used to refresh a page, change the social networking site settings and access saved stories have been provided. Also, the different icons used in the app include icons for slideshow, video, save icon, mail, bookmark and resize font icon.
Applications from other news properties on iPad include a Times of India app, a First Post app, an NDTV HD app, The Economist and a Dinamalar app among others.
Comment(s)