MTS India Launches International Roaming For Its Prepaid Customers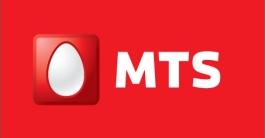 Sistema Shyam TeleServices Limited (SSTL) which is majority owned by Russia's Sistema and operates its telecom services under the MTS brand today launched international roaming services for its prepaid subscribers.
It is the first telecom operator in India to provide international data roaming for CDMA prepaid customers. MTS subscribers can now roam across 433 GSM networks in 231 countries. The company has also launched a dual mode SIM card which would work both on GSM handsets (while abroad) and on OMH CDMA handsets (while in India).
MTS customers while on international roaming would have access to GPRS services in 206 countries on 322 telecom networks. Additionally, they will also be able to enjoy HSDPA services in 114 countries on 145 roaming networks.
To avail the service, MTS customers will have to visit an MTS Branded Retail Outlet (BRO), submit the required documents (including a copy of a valid passport) and request activation of the service on their mobile number. Following which, their SIM card will be swapped with the International Roaming card.
Interested MTS customers can also download the International Roaming service request form from the MTS India website (www.mtsindia.in) and submit it with the required documents at an MTS BRO.
Once activated, customers can simply dial the MTS customer care number for activating or deactivating the international roaming on their MTS mobile numbers.
Tata Indicom already offers international roaming with a Tata Indicom One World One Number (OWON) T-Sim card that enables users to switch between CDMA & GSM networks without having to use different SIM cards. Reliance also offers international roaming in more than 242 countries and 535 networks across the world. Users have to pay a security deposit of Rs 4000 and the service comes at a monthly rental of Rs 150.
Sistema Shyam TeleServices Limited (SSTL) recently raised a loan of $200 million (~Rs 1,000 crore). Half of the amount was raised from ICICI Bank while the remaining $100 million was raised from Barclays Bank.
Comment(s)