Ad Networks Are Expensive & Cumbersome: Zedo Inc CEO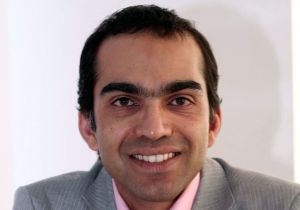 Roy de Souza co-founded Zedo Inc. in Silicon Valley in 1999 and has grown it into a global advertising technology solutions firm. The firm that counts amongst its investors Esther Dyson(chairperson, EDventure Holdings, Inc), Anthelion Capital (seed-stage venture fund managed by Silicon Valley enrepreneurs Amit Shah and Devang Shah), Russian Hill Ventures and Wilson Sonsini Investments, has offices across the globe including San Francisco, New York, Phoenix, London, St. Petersburg, Mumbai, Goa, Pune and Delhi.
India is a prime target market for the firm and it has recently shared its plan to spin off its ad exchange Zinc into a separate entity here. In conversation with Techcircle.in, Roy de Souza, co-founder of Zedo Inc. and managing director of Zinc India, talks about the demise of ad networks, the online advertising scenario, scope of Tablets and his expectations from Zinc.
Tell us how Zedo has fared in India.
We started operations in India in 2002. The company is headquartered in the USA, but we set up the software development unit in Mumbai. We now have about 240-odd people based in Mumbai, Pune, Goa and a sales office in Delhi. Websites like Snapdeal and MakeMyTrip, and ad networks like Ozone Media, Networkplay and Tribal Fusion are Zedo's clients.
When the sales head at a publisher wants to sell advertising, he logs onto Zedo to manage the campaign, set the minimum click through rate, etc. Some publishers asked us if we could help them sell the ads too. And that's how the exchange came along. While Zedo is selling technology solutions to websites, Zinc is selling ad space to advertisers.  The ad exchange is much like an online travel site: previously, you had to call up an agent to book a flight but now you can search and buy directly.
We have launched Zinc in India even before it is launched in the USA, where it is still in private beta. And we have the likes of Hindustan Times, NDTV, UTV, Malayala Manorama, Dinamalar and Dainik Bhaskar on the exchange.
What are the benefits of an ad exchange?
Agencies prefer buying from exchanges because of their huge efficiency and the instantaneous nature of media planning and buying. Normally, it takes at least 2-3 days, but on the exchange, it will take you only an hour. They also like the transparency because some of the smaller networks cheat on the clicks. Zinc can offer up to 60 per cent savings for advertisers.
Can you share with us more about Zinc's operations and growth so far?
We have signed contracts with five big brand ad agencies in India and have around 50 live Indian sites so far. This will double in the next 2-3 years. However, we are not looking at UGC (user generated content) sites; we are just targeting premium news sites.
Small agencies can also buy from Zinc, but they will have to pay through a payment gateway while larger agencies can sign contracts with us. We charge a commission on the buying.
How is Zinc different from other ad exchanges?
If you look at the history of advertising, there are many websites on which a brand can advertise. So they needed a technology solution. The first media exchange globally was Right Media, owned by Yahoo!. It took in the unsold inventory that was available on  websites and offered it to advertisers. More exchanges like Right Media came up soon but there are very few which are selling high quality spots - that is still sold by ad networks. Advertisers seek brand affinity and high quality sites, and this is what we will offer.
Do you face competition from ad networks such as Komli Media and Networkplay?
At the end of the day, ad networks are a much more expensive and cumbersome way to do the same thing that exchanges do. Technology has enabled online exchanges to be built. This was not so easy a few years ago, but now it's possible. Ad networks buy from websites and sell to advertisers. When you buy from a website, you buy only a little bit of space. In the exchange, we show you everything they have got, whereas the ad networks don't have access to the whole supply of the websites.
Ad networks have three options as they  evolve. First, they could become more like exchanges; otherwise the agencies will not entertain them. Take, for example, Casale – one of the largest ad networks in the USA that became an exchange. Second, they will become niche and offer full service, as some advertisers will want to sit down with them for campaigns. For instance, Tribal Fusion was an ad network that has now become a full service company. It does much more than just pricing; it also focuses on strategy, creative and planning. Some ad agencies may prefer such ad networks but others may feel that they are encroaching into their field. Third, some ad networks have just gone off the radar and others may follow suit. Facebook shut down two ad networks in 2009.
Why haven't ad networks set up exchanges of their own?
It's difficult for them because they do not have access to inventory. They are the middle man "they have to buy it from the site and sell it to advertisers. But we have a huge technology platform that serves tens of thousands of ads per second.
But they have higher margins.
Yes, their margins are definitely higher. Ours is a much lower-cost model. They have a media buying team and a media sales team, and these are expensive, good quality resources. In the long term, ad networks might become exchanges in one way or another.
So far, all the ad networks selling low quality inventory have started to move upmarket because exchanges have been taking up that low quality inventory. But Zinc is an upmarket exchange. So we will offer competition to ad networks that are looking to move upmarket. They will get squeezed on both sides from exchanges.
What are the top ad slots in India?
Currently, there are three standard sizes but what we will focus on are 'slider' ads. We have noticed that two slider ads – one from the top and one from the bottom – are performing very well in India.
Why did you decide to spin off Zinc in India?
We have so much to sell in India. Right now, the online ad spend in India is around $300 million and in the next three years, it will grow to $1 billion. So we need to leverage that. The country has huge growth prospects and deserves full attention, with a team and a company. So here is Zinc – selling the product and representing the business. Zedo will continue to provide technology and support for it globally. We plan to add a 20-member team in India and hire a new CEO for Zinc. We also hope to grow the business 10-20 times in the next 3-5 years. We plan to also launch new ad formats for Tablets.
Do you plan to set up more such companies for Zinc in other countries?
The US company may remain the same but in other countries, we have been approached to set up joint ventures and build a really good local exchange. For example, in Dubai, they need it in Arabic and they want to pay in dinars. A local partner will make the business stronger and it will work better.
We don't have a JV partner in India. We have already gained traction here and operate four offices. So we do not need a partner to help us enter the Indian market. We are open to a strategic equity partnership with an ad agency, but it is not a priority.
What are your expectations from Zinc in India?
Our target is to get brands to do a larger percentage of their reserve and guaranteed buys – which are premium – on Zinc. These buys happen when brands want to post advertisements on all major sites and reach their target audiences when they launch new products or services. These are not the remnant buys, which are low-end, and where they want the ads on some of the sites.
We are also excited about Tablets - they will completely change the Internet growth rate in India. Internet usage is very low right now, considering we have 1.3 billion people. Smaller countries like Israel (it has a population of 7 million) fare better. The sites there get far more impressions than any site in India. But I expect Indian youngsters will now get onto the Internet more, with the right infrastructure and tools such as Tablets, which have better power efficiency. Also, the mobile screen is too small for ads and content, so Tablets are definitely a better option for advertisers. With 3G networks, Tablets will have better access to the Internet and that will also help.
Comment(s)