We Have Grown 200% YoY In India: Amarjit Batra, Country Manager, OLX India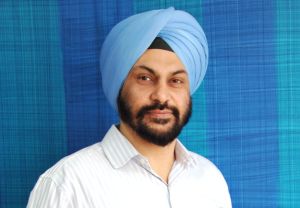 Argentina-based classifieds site OLX was launched in India in 2006 and it was among the earlier breed of Internet businesses. The company is now gearing up for a long-awaited rise in Internet and mobile Internet usage, following the spurt of social networking activity and the increasing interest in online shopping across the country. For the first time this year, OLX launched a TV campaign that resulted into a 2.4x rise in traffic to the website.
In an exclusive interview with Techcircle.in, Amarjit Batra, Country Manager, OLX India, discusses the current classifieds scenario, OLX's global position, local language sites, uptake of mobile apps and its online and offline marketing activities.
Online classifieds have existed for many years. Has the business evolved significantly?

Classifieds biz is definitely evolving. But it needs a critical mass. During the initial years between 2004 and 2008, many websites – jobs, matrimonial and real estate classifieds – had to follow a hybrid approach. They could not be pure-play Internet businesses and they had to handhold businesses and retailers. And because Internet businesses in India needed offline support, classifieds did not grow. But now, social networks have changed the way people interact online. Internet has become a mainstream medium after 2008 when Facebook started attracting users online. Consequently, businesses like us, which are purely online, have benefited much as there is more discovery. Now, the Internet is also available on mobile devices and the growth of smartphones has resulted into discovery of more online sites.
Although OLX is positioned as a website for trading between individuals, small businesses like real estate brokers and car dealers can also benefit by looking at the listings.
How is the online classifieds biz faring in India?

It's been challenging to get consumers to transact online. Many may think that the classifieds business is easy to start, but it's not simple and making things easy needs a lot of equity. Internet shopping is gaining momentum but the larger subset of people in India is still not comfortable with online transactions.
However, increasing salaries, more disposable income, choice of goods and the fact that users are changing their laptops, PCs and cars faster than before are resulting in a spurt in online listings. People are selling everything – right from washing machines to laptops and even air conditioners. Every household in India has around five items to sell but don't have any option offline. Hence, online classifieds sites are the solution.
What is the opportunity for classifieds globally and how are you positioned?

The global classifieds market is pegged at $100 billion. Globally, OLX is present in 96 countries and gets 155 million unique visitors per month. Our major markets include Brazil, Mexico, Portugal and other Latin American countries where we are No. 1 in terms of traffic. We are also getting stronger in Russia, India and China, where we are ranked high in terms of brand awareness and we aim to reach the top slot in terms of traffic soon.
How is OLX doing in India?
India is one of the top three markets for OLX. We get around 6-8 million unique visitors and we have grown 200 per cent year-on-year. And we are looking to maintain that growth over the next few years.

But there's a long way to go as India is just opening up. The country is really lagging behind in terms of page views, but in the next 2-3 years, we expect it to do better. Right now, we have around 35 per cent market share, but it's more about building scale at this stage. And we have chosen growth over profitability.
How have you been growing your user base in India?
We have focused strongly on tier 2 and tier 3 towns. While other classifieds sites cover only 40-50 cities and towns, we have reached a total of 1,000.

We are also focusing on local languages. The English-speaking population in India is around 150 million or so. Therefore, if you want to go beyond that set of people, you need to localise online and on the mobile space. OLX is live in Hindi, Tamil, Telugu, Marathi, Kannada and Malayalam, and we plan to include more languages shortly.
What are the recent changes you have made on the website?
Our landing page was changed a few weeks ago. And we have just added the 'Like' button to our homepage. Some of these changes are global while others cater to local needs.

What's the size of your India operations? Can you share your expansion plans?
We are headquartered in Argentina and our product development happens there. That's our strength and it has allowed us to scale optimally across multiple local sites. In India, we work with local partners, as well as with the team in Argentina.
We are now looking to set up a team of less than 10 members in Delhi, which is our India base. This team will be involved in online marketing and category development.
What has been the uptake of your mobile apps and site so far?
We launched M.olx.in three years ago, taking into consideration feature phones that may not be able to download apps. Next, we launched apps for iPhones, Nokia handsets, Android OS and Windows 7 OS-based phones. We have also introduced a BlackBerry app two weeks ago and we expect it to pick up well.
India is one of the key countries for OLX when it comes to mobile users. Currently, five per cent of traffic to our website is from mobile users. The majority of this traffic is from OLX apps. Also, 60 per cent of the total Android app downloads in August were from India.
Compared to other countries, the overall mobile traffic in India is still low, in terms of page visits. It will take 2-3 years more for the mobile traffic to increase, depending upon handset costs, their quality and the size of the mobile Internet base. Mobile is definitely the way to go and ultimately, everyone will have a smartphone, even if they don't own a PC.
What is your social media strategy?
We have around 1.5 lakh fans on Facebook today, but we are keen to go beyond that and integrate Facebook within the website. So we have added an open ID, which allows Facebook users to visit and use our site without registering or logging in separately. Once they log in, we also display the listings by their Facebook friends and allow them to share their ads with their friends. This has resulted into higher engagement level on the site, along with comments and 'likes' on ads.
What are your online and offline marketing initiatives?
Previously, we relied on search engine optimisation and word of mouth to drive organic growth. Then we began search engine marketing and digital branding initiatives. Now, we have strategically invested in offline marketing across some global markets in order to reach out to a larger set of consumers. In India, our marketing investment has risen by 300 per cent this year, compared to last year. We also conducted a radio campaign in Delhi and Mumbai.
What was your investment in TV ads this year? Has there been a rise in traffic after the campaign?
Unfortunately, I can't share the investment details. But our television advertisement with the tagline Sab kuch bhikta hai is the only one we have launched so far and it ran for three months, starting from June 2011. In May, the traffic was 10 million, according to comScore. But in June, it rose to 17 million and in July, it reached 42 million.
---