Rediff Net Loss Up 66% YoY; New Initiatives To Introduce More Revenue Streams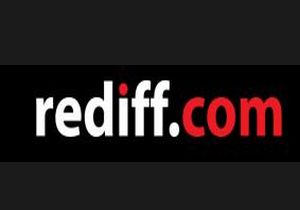 Losses have simmered over the past three quarters for NASDAQ-listed Rediff.com India Ltd. The net loss of $2.64 million in the quarter ended September 2011 is up 66 per cent yearly and 14.8 per cent sequentially. In the previous quarters ended in June and March 2011, the company recorded $2.3 million and $2.28 million in net losses, respectively.
The company registered a rise in total revenues to $5.1 million from $5.07 million recorded in the quarter ended September 2010. Operating expenses rose from $0.21 million to $0.23 million on a year-on-year basis.
Revenues from India, which includes fee-based and online advertising revenues from its websites, contributed to $4.18 million while contribution from its US publishing business (revenues from the Rediff India Abroad website and from the printed newspapers India Abroad and India in New York) remained unchanged at $0.92 million, compared to the same period in the previous fiscal. Rediff has key advertisers such as Sharekhan.com, Naukri.com, Edelweiss, Microsoft Corporation, Dr Batra's Positive Health Clinic, MakeMyTrip, Citibank and Tata AIG.
According to comScore, Rediff has 15.4 million unique visitors per month, compared to 15 million recorded in May 2011. On Rediff.com, it had a total of 101 million registered users as of March 31, 2011.
As of September 2011, Rediff's cash balance was $29.4 million, down from $36.92 million in March 2011. In the fiscal year ended March 2011, Rediff saw a fall in net loss to $6.57 million from $8.03 million in the previous fiscal.
Rediff employs 419 people and is headquartered in Mumbai.
New Revenue Streams Rediff continues to invest $2 million-$2.5 million per quarter in new initiatives, which will become additional revenue streams.
Daily Deals: For its group deals site Deal Ho Jaye, a local service offered in 41 Indian cities and launched in April this year, the company has partnered with 4,000 merchants so far. Rediff now plans to invest in ad campaigns to drive user adoption of the site. The daily deals model builds on Rediff's e-commerce site, which now reaches 29,000 pin codes. Deal Ho Jaye is one of 130 daily deal sites in India. Other key companies in the same space include Groupon India, Snapdeal.com, Dealsandyou.com, Mydala.com and Koovs.com. On the Deal Ho Jaye site, users can avail of 30-70 per cent discounts on hotels, restaurants, spas, healthcare, body art, hobby classes, adventure sports, etc.
Local TV Ad Network: Rediff's acquisition of Vubites India, a Mumbai-headquartered television advertising firm, in November 2010, has reached fruition. The deal was for approximately $0.3 million in cash and the assumption of $2.7 million in loan. Vubites helps small and local businesses advertise on national TV channels within their respective cities in order to reach their target audiences. Rediff has also launched a local TV ad network for five cities – Mumbai, Pune, Ahmedabad, Surat and Baroda. Last quarter, the company said it had tied up with two channels and a distribution network of nine cable operators covering six cities.
Paid Mobile E-mail: Rediffmail NG is another service targeting small and medium businesses. It works across almost all mobile phone platforms including Symbian, Java and Android, and 200 models from over two dozen manufacturers, including entry-level phones which cost as little as Rs 2000. Launched in October 2010, it is a subscription-based e-mail service with features such as multiple e-mail IDs, POP3 access, larger storage, anywhere Web access and virus scan. Rediff charges $1 (Rs 50) per month for accessing e-mail accounts from a mobile device. Currently, the company is in the process of integrating the technology and the billing with telecom partners and is in discussions with them to increase its reach.
Zara Bol: Launched last week, Zara Bol is a Twitter-like service that has been integrated with Rediff's social media initiative MyPage. Rediff has not shared its plans to monetise Zara Bol.
"We are confident that all these initiatives will position us for meaningful growth in the future; one that we believe is not so far away, given increased investments in technology and throughout India's infrastructure. We are equally encouraged by the renewed and aggressive commitment from the Indian government to spearhead broadband adoption and improve quality and services. This is why we continue to invest in our business and expand the reach of the Rediff brand," said Ajit Balakrishnan, chairman and CEO of Rediff.com.
Rediff also runs a variety of other services such as iShare, a video-sharing platform; SongBuzz that allows users to share streamed songs online; an instant messenger service called Rediff BOL and community platforms such as Get Ahead, Q&A and Rediff Blogs (iLand). It also offers news and information services on Rediff.com, mobile value added services and a finance platform called Moneywiz. Rediff also publishes two weekly newspapers – India Abroad and India in New York – targeted at the diaspora in the USA and Canada.
Comment(s)