Location Labs Acquires Gurgaon-based Mobile App Developer Wirkle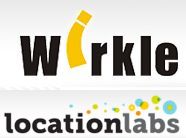 Wirkle Inc., a Gurgaon-based mobile applications development company, has been acquired by Location Labs, a leading mobile and location-based services firm. However, the financials of the deal were not disclosed.
The India Development Center will also serve as the base for India sales operations for Location Labs. Several Wirkle team members will be based in Location Lab's India Development Center in Gurgaon (NCR) led by Wirkle CEO and Co-Founder, Varun Khurana. The sales team in India will be led by Ashok Agarwal, former President of the Institution of Electronics and Telecommunication Engineers (IETE).
Wirkle has been a profitable venture (the company claims that it has been generating millions of dollars in revenue per year) and its mobile platform for iPhone and Android is used for applications like OfficeDrop and VideoSurf.
The company is also focused on social networking, instant messaging, location-based services, multimedia streaming, banking, enterprise applications, payments and barcode scanning, among others, in the mobile space and claims that consumers across the globe use its products through various carriers like AT&T, Sprint/Nextel and Boost Mobile in North America; Telenor in Eupore and Airtel and Idea in India and other parts of Asia.
Varun Khurana, CEO and co-founder of Wirkle said, "Working with this industry leader, together we will grow the development team and build the next generation of mobile personal safety and security services for a growing global customer base."
Location Labs in 2011 established SafelySM that provides services like Safely Locate, a mobile location service (available via AT&T FamilyMap, Sprint Family Locator and T-Mobile FamilyWhere), Safely Drive, the only carrier-grade, patent-pending safe-driving service on the market (available via Sprint DriveFirst and T-Mobile DriveSmart Plus) and Safely Social Monitor, an online service that helps parents stay informed about kids' social network activities.
The company has also raised $26 million in venture financing from Draper Fisher Jurvetson (DFJ), BlueRun Ventures (formerly Nokia Venture Partners), QUALCOMM Ventures, Intel Capital and Mitsui Ventures. According to Location Labs, the acquisition has increased its core team and with the presence of new mobile engineers and product managers, Location Labs will now strengthen investment in its Safely suite of services.
Wirkle is responsible for building end-to-end mobile applications (including server and client side developments for iPhone, BlackBerry, Android, Symbian, Brew, Windows mobile and J2ME) – ranging from requirements, design and development to quality assurance, hosting and providing feedback.
"India is a vibrant and a very significant market for us. We looked at many different mobile companies and were extremely impressed by the talents and mobile expertise of Wirkle," said Tasso Roumeliotis, CEO and Founder of Location Labs. "The acquisition of IP, products, and team signify a milestone for Location Labs as we accelerate our growth in the mobile personal security space."
Comment(s)