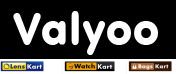 Valyoo Technologies Pvt Ltd has raised $4 million in first round of funding from IDG Ventures India, a $150 million technology venture capital fund. Incorporated in May 2008, Delhi-based e-commerce start-up Valyoo launched Lenskart.com in November 2010, and followed it with Watchkart.com and Bagskart.com in May 2011 and August 2011 respectively. Currently, the sites ship to 450 cities across India and employ 50 people.
Valyoo will use the funds for adding more brands, marketing and training its customer service representatives to make online shopping easy and attractive.
TC Meenakshisundaram and Venkatesh Peddi have joined Valyoo's board of directors as nominees of IDG Ventures India.
Lenskart.com showcases over 30 brands and sells prescription eyewear, branded contact lenses and sunglasses. Watchkart.com is a vertical site selling designer and exclusive watches by 10-12 major brands such as Timex, Fossil, Fastrack, Esprit and Citizen. Bagkart.com retails handbags, belts, laptop bags and backpacks from 4-5 global brands like Hi Design and Wrangler.
"Watchkart and Bagkart are late-comers but we have seen good growth in these segments," said Peyush Bansal, founder and CEO of Valyoo. He believes that there is no clear market leader yet when it comes to watches and handbags, although those are large categories for other e-commerce sites.
"We believe Valyoo's focuses on creating category leaders in product segments that offer disintermediation opportunities by leveraging supply chain inefficiencies and bring value to customers, which is a big differentiator. Valyoo's young and passionate team with deep domain knowledge and strong customer focus will give it an edge to succeed in the crowded e-commerce sector," said TC Meenakshisundaram, founder and managing director of IDG Ventures India Advisors.
Searchmycampus Valyoo is the third venture by three online entrepreneurs Peyush Bansal (CEO), Sumeet Kapahi (vice-president – supply) and Amit Chaudhary (CTO). In December 2007, they launched a free classifieds site for college-goers called Searchmycampus.com through which students could search for jobs, accommodation, books, coaching classes, bikes and laptops. This site is currently used by a million students in 1,500 colleges in India, according to Bansal.
The founders are not actively pursuing the site any more, and have changed their focus to e-commerce with Valyoo. Discussing the reasons for shifting focus, Bansal said, "Setting up Searchmycampus.com gave us an insight into the Indian market. Early in the venture, we realised that the business model is not very monetisable and dropped the idea. This happened when e-commerce was picking up and we decided to bootstrap another site, this time in online retail space."
Flyrr The team then set out to create Flyrr.com, an online eyewear store for sunglasses, eyeglasses, goggles and contact lenses targeted at the US market. Flyrr followed a drop-shipping model, which meant that the site would retail the goods but delivery was handled by third party logistics providers. It was, in Bansal's words, "a small e-commerce gig." The website Flyrr.com has shipped over 50,000 SKUs so far. The team is now in the process of selling Flyrr.com to an eyewear company. However, no further details on the deal are being shared.
With Flyrr.com taking off in the USA, the team decided to take the same idea and build on it further. "Flyrr.com gave us experience in creating a website and working with partners but we do not think the model of drop-shipping creates a phenomenal customer experience," said Bansal.
Customer Service & Product Delivery Customer service and an improved product delivery are now the two focus areas for Valyoo, which was incorporated in mid-2008.
An example of this is the fact that the company has chosen not to outsource fitting of the eyeglasses to ensure that quality and speed of delivery is maintained. Valyoo is also planning to hire industry personnel to train its customer service representatives.
"Our mantra is to wow customers. Most customer representatives do not have the product knowledge and hence the customer's experience becomes inadequate. Eyewear is a complex product compared to books and apparel and buying eyewear is new to India. We believe that our focus on improved customer experience and product delivery will bring them an unbeatable value proposition," said Bansal.
"Also, the offline space is extremely unorganised in our product categories where the selling price of a product is determined by the financial status of the buyer. But we want to bridge this gap and create disintermediation in the market," he added.
Currently, Lenskart.com ships 70 per cent of its orders within 24 hours although the website claims it may take up to a week for delivery. "We put a higher estimate in order to be careful and set expectations right," said Bansal.
---