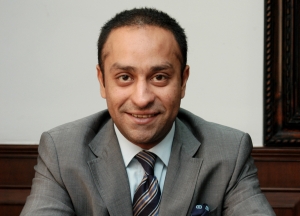 Headquartered in Noida, Net4India is a leading network and application services provider, listed on both NSE and BSE. The company has earned consolidated revenues of Rs 304 crore in 2010-11 and focuses on businesses of all sizes. Its key customers include companies like CNBC-TV18, Essar, Godrej, Hutch, ITC, L&T, Lufthansa, NIIT, ONGC, Proctor & Gamble, Reliance, Sahara, SBI, Siemens and TCS. In an exclusive interview with Techcircle.in, Jasjit Sawhney, CMD of Net4India, talks about his company, its businesses and Web hosting scope in India.
Do you think Web hosting business will flourish in India?
Web hosting business has a huge potential here. Compared to the 25-30 million small businesses, we have only about 400,000 actual websites hosted (this number excludes parked and link monetisation pages/sites). Another way of looking at it is that there are approximately 100 million Internet users and only 400,000 websites. Whichever way you look at it, the penetration level in India is very low as of now. However, during the past few months, we have seen a significant rise in our domain registration and Web hosting business and we do believe that this trend will continue for some time.
Business e-mail/e-mail hosting has an even lower level of penetration, but the time isn't far off when businesses of all sizes will realise that they must have their own professional e-mail addresses that reflect their business names, instead of simply using popular and free e-mail services for their business IDs.
How has the company fared after the recent boom in e-commerce and Cloud-based services?
There is a massive buzz around the e-commerce sites – high valuations, multi-million-dollar fundraising, heightened advertising campaigns are a part of it. All these factors are spreading awareness among businesses that don't have a Web presence and they are now beginning to understand that they should also be present on the Web.
Cloud-based services will allow a lot of business to go in this direction at a much lower cost than they would have incurred in a capex model. It also allows them to quickly scale up if they need to.
You said at a VCCircle conference that you had attempted a digital payment platform but abandoned it. What were the challenges and why didn't it work out?
We didn't attempt a digital payment platform. We used to provide payment gateway integration services but found that there was too much of back office work for setting it up. Therefore, it wasn't highly scalable from volumes perspective.
What are your expansion plans?
We are setting up a new data centre spanning 30,000-50,000 sq. ft., which will give us the much-needed operational space as we are nearing full capacity utilisation in our existing seven data centres. Additionally, we have just added our second Cloud node in Mumbai. The first has been operational for a while in Chennai and we are also planning to add a third one in Delhi in the next two quarters.
On the Web services front, we already have significant direct customer market share in India and we are adding a slew of features for the reseller market. Our existing scale in this area also allows us to gather some low-hanging fruit in certain international markets. We will enter four international markets in the current financial year.
Also, we have 15 offices in 11 cities across the country. Currently, we have 320 people on board and we intend to add 30 more people by March 2012.
How are you leveraging mobiles and Tablets?
We provide free service with every .com domain name and it allows you to quickly create a basic site, suitable for mobile phones. We already have a few thousand customers using this service. Our own site, www.net4.in was also completely redesigned in February this year in order to ensure better user experience even on Tablets. We are also developing a number of applications specifically for mobile devices.
What are your key focus areas in 2011?
We plan to set up the new data centre in Chennai and want to add more applications to our existing SaaS portfolio. Plus, we will be adding additional managed services to our Cloud & data centre services segment.
How many customers do you have now, compared to last year and how many do you typically add per month?
We finished last year with about 275,000 customers and are currently adding over 10,000 customers every month.
You are also introducing white-label services for the software-as-a-service (SaaS) offerings. Kindly elaborate.
This is primarily targeted at the Web services resellers and system integrators. For the resellers, it is an additional allied service that they can sell and continue to own customers while propagating their own brands. For system integrators, it can be a recurring revenue opportunity as they are likely to sell additional managed services for the applications they have integrated.
The company has recently announced a partnership with the Finland-based company Smartphone Solutions. How will it benefit you?
We offer Business Email services in India. Prior to this association our services synced properly with only Blackberry and Windows Mobile based devices. But now we have an operator and platform-independent push e-mail facility hence with this partnership, more than 200 mobile devices across different platforms, including the Symbian and the Android, can access our services such as real-time access to e-mail messages, calendars, contacts and tasks.
India is still highly underpenetrated when it comes to using professional business e-mail services and a large part of the future growth will be linked to non-PC-based usage. So we are quite confident about the success of this partnership.
You are planning to offer enterprise data connectivity solutions. Please tell us more about the deal.
We have recently acquired Pipetel Communications. Pipetel is an ISP with a Category A licence (all-India licence) and focuses on medium-sized enterprises (MSE). It operates Network Points of Presence in 15 locations across India. In fact, we have acquired 800 enterprise Internet leased line customers through this deal.
Are you merging Pipetel with Net4India?
We are planning to merge Pipetel (a wholly-owned subsidiary company which is engaged in Enterprise Internet Services, VoIP Solutions and Web Services billing and provisioning platforms) with Net4India. Then there will be the subsequent demerger of the 'ISP Undertaking' of Net4India into Net 4 Network Services (another wholly owned subsidiary).
The proposed arrangement will better align synergistic business lines and also facilitate the direct ownership of the Web services billing and provisioning platform, along with its customers. Further, the transfer of the 'ISP Undertaking' of the Company by way of a demerger will result into simplification of the group structure and better position each business to seek strategic partnerships and investors, if need be.
What are the future opportunities?
Web services, as well as Cloud and data centre services are surely big opportunities. Also some product-specific e-commerce portals, maybe two or three in each product category, will do very well since the acceptability and the volume of online transactions will only increase with time. Business for B2B portals/listing sites should also be robust as it is an easy entry point for putting your products online. Mobile commerce and m-payment will also be a big opportunity.
---