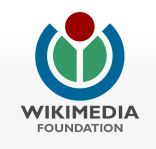 Wikimedia Foundation has set up its Indian base in Delhi, its co-founder Jimmy Wales told Bloomberg recently.
Wikipedia had announced its intention to set up an India centre in June 2011. However, the office suffered from procedural delays and has only now been established. Currently, increasing awareness amongst the masses about Wikipedia and boosting local language content are the goals of setting up the Indian centre. Pilot projects launched in the country will serve as a learning experience for the organisation, when it rolls out similar projects in other countries.
Editor recruitment in India is among the top priorities for the foundation, which expects to grow its global team by 50 per cent to 117 employees in the year 2011-2012, which is expected to result in a spend of $28.3 million globally.
In India, Wikimedia Foundation has made three hires – Hisham Mundol, Shiju Alex and Nikita Tandon. Mundol heads the India program while Alex has been a contributor to Wikipedia from India and will be involved in Indic language initiatives. Tandon will drive participation and volunteering in the country via Wikipedia's India Education program. The India Education Program involves teachers and students from four educational institutions in Pune, including Symbiosis School of Economics, College of Engineering, Modern College of Engineering and SNDT Women's University. The student volunteers will generate over 1,000 articles for the Wiki site on topics such as engineering, software, economics and media/communication.
"This year our focus has been on India," said Jimmy Wales, founder, Wikipedia, in a recent interview to Foreign Policy, a media site by online publisher The Slate Group.
Mobile will be another key focus area for Wikimedia foundation in the year ahead. It plans to launch a mobile version of its site called Wikipedia Zero, according to Paid Content.
---