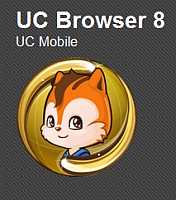 Mobile Internet software technology and application services provider UCWeb has made a strategic expansion with the launch of its latest UCWEB 8.0 version for Android in India. As of now, the company claims to have 20 per cent market share of the total mobile Internet market in the country while worldwide, the company has more than 200 million users.
UCWEB 8.0 is based on the power offered by U3 kernel technology and comes with improved speed, intelligence, safety and low energy consumption. The company claims that the browser has an average speed that is 50 per cent higher than those of other mobile browsers in the 3G network and up to 30 per cent faster than other mobile browsers when accessing Internet in the Wi-Fi environment.
The firm competes with the likes of Opera mobile Web browser, Dolphin browser and Skyfire Web browser, among others, in the mobile Internet browser space.
Yu Yongfu, CEO UCWeb, said "We see great traction in the Indian mobile Internet space especially with the increase in mobile penetration in the Indian market, the introduction to new smart phones and the advent of 3G. We are quite buoyant about significant opportunities here and are actively looking at partnering with all the leading Indian telecom companies."
UC is the world's first mobile browser that adopts 'cloud computing' framework of server-client hybrid computing. It is capable of compressing mobile Internet traffic up to 90 per cent which in turn saves the user's cost of data consumption and reduces the cost of operators.
Currently, UCWeb holds the second place in the cell phone browser market of India and the company has already partnered with over 500 firms  in the country (which include Google, Getjar, Nokia, ebuddy and Nimbuzz among others) to provide end-to-end mobile Internet services to local users. The company is aiming to achieve a user base of 100 million users by 2015 in the country.
---