MapmyIndia Partners ShowNearby For Location-based App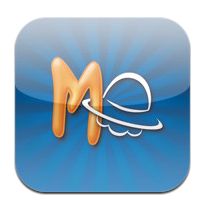 Digital navigation firm MapmyIndia has tied up with Singapore-based start-up ShowNearby to launch a location-based places app.
The MapmyIndia – Powered by ShowNearby app is available for Blackberry, Android and iPhone users for free.
The app displays nearby restaurants, malls, ATMs and petrol pumps etc and even some of the uncommon points of interest such as police stations and chemists. The application is powered by digital map data from MapmyIndia and this brings another level of detail - pan-beedi shops, tea stalls and juice corners are also shown! However, since the map has over four million points of data, it takes time to load. Also, there is no social media integration.
The app uses the GPS location of the mobile user to sort out the nearby places and for those phones without GPS, there's an option to manually select your location on the app. Details of the points of interest on the application include the address, phone number and directions to it and will soon show deals being offered by the outlets. Users can also share the point of interest via e-mail or SMS and save it to their favourites.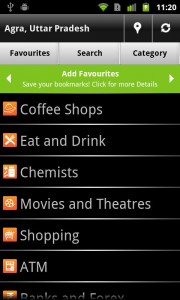 ShowNearby Pte. Ltd was founded in March 2008 and raised $3.5 million from Global Yellow Pages in July 2010. The mobile application currently witnesses millions of searches every month. The CEO of ShowNearby, Douglas Gan, said, "India's one of our biggest opportunities as we plan the global expansion of ShowNearby. We're closely engaged with MapmyIndia to localise the application experience with innovative and dynamic content."
Soon, brands and merchants will be able to attract footfalls via the app by setting up their own pages, with details on the store and business locations, contact information, operating hours and also run location and time based offers.
Next, MapmyIndia plans to launch a mobile website and an app for Windows Phone 7 based handsets.
In a quick e-mail reply, MapmyIndia's Director Rohan Verma answers some more questions from Techcircle.in:
Why did MapmyIndia choose to partner with ShowNearby? Why not an Indian start-up?
We started talking to ShowNearby in late 2010, and loved their product and the roadmap of innovation - their success in Singapore, obviously helped their case.
Can you share some numbers related to ShowNearby - how many users does it have, what is its growth, what are their expectations for app usage in India?
ShowNearby is used by one in four smartphone users in Singapore. They've grown really fast to process millions of searches every month now. India's a much larger market than Singapore - so they're expecting strong growth here. Reaching 10 per cent of the smartphone base would be the first milestone.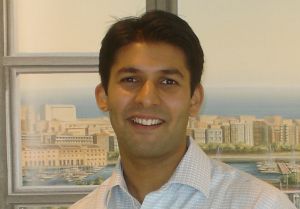 How many downloads of your mobile apps have you seen overall till date?
MapmyIndia ShowNearby had crossed 10,000 downloads across channels, even before we announced it officially. Our other app, Sygic and MapmyIndia GPS navigation - is the top grossing app in the India iTunes store at $40 now and has an installed base of over 50,000 handsets.
How has your mobile initiative helped drive traction?
Thanks to our mobile applications, we have several thousand touch points with consumers - people interacting with our free apps as ShowNearby - consuming and benefiting from our data. At MapmyIndia, we build and continuously enhance our map data to serve all kinds of users, who have different application needs based on location - from places of interest, to offers, to navigation, to enterprise mobility. Our mobile initiatives, which help address the large and growing mobile user base across India, helps us as a brand and service provider to reach and benefit an even larger set of users, and help us possibly engage deeper and provide other meaningful applications and services to them as well.
Can you share specific plans to monetise ShowNearby? How many merchants will you be partnering with, etc
ShowNearby is immensely useful to users because it offers them the ability to find a whole range of places of interest nearby, along with rich information about these places. It makes the user more aware about his location and places present and things available nearby. We see brands being very excited by the opportunity to communicate their presence as well as offers to these users, and to engage with users based on location and interest in a very interactive way - such as having their mobile locators built into ShowNearby.
ShowNearby also allows local businesses to have a voice and make their presence felt, increase their chances of discovery, by promoting their business to users who are in the vicinity of their outlet or who have shown an interest in a relevant category. We have started the discussions with a few anchor brands across every category, and eventually will open up the promotion opportunities to individual businesses as well.
How will the ShowNearby app be different? Other mobile location based apps seem to have each cornered a niche - Clingle is for social networking, Waze for traffic etc. What is your niche?
For consumers, differentiation will come from a couple of angles: one, from the extent of static and dynamic data and the quality and quantity of the data. Two, from the seamless integration with other service providers - restaurant reviews, reservations, movie showtimes and reservations, location based deals and offers. MapmyIndia is continuously enhancing its repository of location data and services and these will help make ShowNearby a must have on a user's phone.
Comment(s)