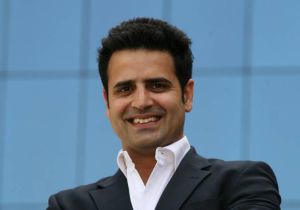 TripAdvisor.com is Expedia, Inc's online travel forum, offering hotel reviews, flight information and travel guides. In 2010, TripAdvisor Media Group's revenue stood at $486 million.
Nikhil Ganju became the country manager for TripAdvisor India in May 2011. Ganju discusses the social networking landscape, how TripAdvisor has grown since its launch in 2008'in the country, the newly adopted listings business model, mobile initiatives and more in this interview with Techcircle.in.
How has TripAdvisor fared in India? We had 0.5 million users when we started here in 2008 and we have grown over six times. We are among the top travel sites visited by Indian users, alongside MakeMyTrip, Yatra and Cleartrip. We are definitely among the top travel planning sites. Growth has been significant, not only in terms of traffic but also in terms of user contribution.
Globally, we have 50 million user opinions and 26 go up every minute. We don't break up the numbers by market, so I can't give you more specific information on India. But I can tell you that when we have reviews for around 4,000 hotels. There are 5,000 hotels listed on various travel sites here, and TripAdvisor features reviews of 80 per cent of them. Then we also have reviews of travel destinations.
How important is India to TripAdvisor? APAC is very important for TripAdvisor. Markets in the west are mature and slowing down "the USA, for example. Again, 80 per cent of Europe is online – it's a similar story. So growth is coming from the APAC region. We have a presence in India, Japan and China. And our APAC head office is located in Singapore. India is the third largest Internet market; so we are really aggressive about this country.
Tell us about your India team. We have seven people at our Gurgaon office, primarily in local sales and structured marketing.
What are the key areas in terms of investment? We are increasing our investments in search and growing our user base. There are 40 million people online in India, according to comScore and this is 100 million if you take Google's or IAMAI's numbers. Since the top OTAs reach only 10 million people, there is a lot of headroom for growth. We want travellers to check for information first on TripAdvisor before planning their trips.
So how are you growing the user base? Is it done through social media? We are a social media site. Reviews are an established phenomenon and until now, people were using the wisdom of crowds to decide where to go, in which hotel to stay, when is the best time to visit those locations and so on. But with the help of social media, we combine the wisdom of crowds with personalisation and make it the wisdom of friends. For example, we have introduced a feature on TripAdvisor called Instant Personalisation. We have leveraged people's social graph to help them make better vacation choices with this feature. If you are planning a trip, you can now know what hotels your friends have reviewed and rated best. That is the sort of information which is relevant.
We are sitting on a mountain of information. 'Cities I've Visited' is another example in this respect. It has 25 million lifetime users who have downloaded the app. And there are a billion pins that have been placed using it! Around five million are active users who use it on a monthly basis and it's the No. 1 travel app on Facebook.
What is your mobile strategy? Mobile is core to transforming travel. During the in-trip phase, mobile is increasingly used for personalised recommendations regarding things to see, do and also for reviews. TripAdvisor on mobile has 10 million users globally and growing very fast.
Why haven't you added deals? After all, it seems to be the flavour of the season. We are not in the transaction space. But we do enable deals and offers. We started TripAdvisor for Business, which offers hotel listings online. The hotels can put up their contact details and, if they want, special offers as well. We launched this around six months ago.
How are you monetising the hotel listings? There are two ways we monetise TripAdvisor. The first is targeted advertising on the site and the second is through business listings. We have an annual subscription fee for placing the contact details on our site. And the fee depends on the size of the hotel.
Are you thinking of adding any more business models? We will continue to experiment with new features and models.
You have tied up with OTAs such as Yatra and Cleartrip. Can you throw some light on these partnerships? Partnerships are the key for us, globally. We have 250 content partnerships and much of that content is used by travel sites for reviews. In fact, our content is ubiquitous. Yatra and Cleartrip use our hotel reviews in India. We are also working with top travel companies in each domain – airlines, OTAs, etc. Plus, we are now establishing long-term content partnerships with tourism sites. The information we possess is hugely relevant to them. But currently, we are only focusing on the top sites in India.
Are you planning any acquisition? I don't want to comment now. But in the past, we had been acquiring. At present, we have 19 popular travel brands and there are no immediate acquisition plans. We are growing extremely well organically.
---