Google Reveals Search Algorithm Changes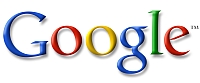 You may Google every day but if you are one of those who want to know what lies below the bonnet of a search engine and how it is being tweaked to bring relevant results, here are some of the changes that have happened recently. The company usually makes around 500 changes to its search algorithm in a typical year.
Fresher, more recent results: Google has made improvements to how it ranks fresh content. This change impacts around 35 per cent of the total searches and better determines the appropriate level of freshness for a given query.
It has also changed the way result freshness is handled for queries where a user has chosen a specific date range. This change will ensure that users get results that are most relevant for the date range that they specify.
Improving translations: For queries in languages where limited web content is available (including Hindi), Google will now translate relevant English web pages and display the translated titles directly below the English titles in the search results. Clicking on the translated titles will then take you to pages translated from English into the query language. This feature was previously available in Korean, but only at the bottom of the page.
Richer Snippets: This change will enable the use of more relevant text in snippets. Google will now pick text from the actual page content instead of just using text that is part of a header or menu. Also, people searching for software applications will now be able to see details like cost and user reviews within their search results. The change extends the coverage of application rich snippets, so they will be available more often.
Better page titles: Google looks at a number of signals when generating a page's title, one of them being the anchor text in links pointing to the page. The company has decided that since boilerplate links with duplicated anchor text are not as relevant, it will put less emphasis on them. The end result of this is more relevant titles that are specific to the page's content.
Relevant Image search: Google has also decided to retire a 'signal' in Image Search related to images that had references from multiple documents on the web.
Making things official: For the purpose of refining official page detection, Google has adjusted how it attempts to determine which pages are official. It will now rank official websites even higher in its ranking.
Autocomplete: Google has also improved on how Autocomplete handles IME queries (basically queries which contain non-Latin characters).
Comment(s)