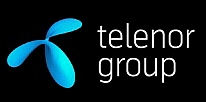 Norwegian telecom firm Telenor that operates under the Uninor brand in India(through a JV with Unitech Group) and technology giant Google have entered into an agreement that will allow Telenor to offer location-specific mobile applications on Google's Android Market (as a store-in-store concept). The company will also offer operator billing (customers can pay for the apps via their mobile operator) to its customers. Operator billing on the Android market is a common phenomena in western countries like US (service offered by T-Mobile, AT&T and Sprint) and countries in Europe (service offered by Vodafone).
Telenor will appoint an editorial team in each of its market that will be responsible for selecting and presenting up to 50 apps that have high local relevance. Additionally, on one hand where operator billing will allow customers to pay for apps via prepaid or postpaid subscriptions, it will also enable developers to easily monetize their products.
The agreement will cover all of Telenor's 11 international markets and the services will initially be offered in Thailand, Malaysia, Hungary, Sweden and Denmark in the first quarter 2012. The company's remaining global markets that include India, Bangladesh, Serbia, Montenegro, Pakistan and Norway will get access to the service in the second half of next year.
The company believes that the demand for mobile content is huge in the European markets and Asia and this deal will help in better tapping onto the market. Although the smartphone penetration is higher in the European markets, Asia comfortably comes on top in absolute user numbers
The upgrade will not require any effort on the part of Telenor's customers. All they will have to do is enter the Android Market (on their handsets) and select the Telenor (or local subsidiary like 'Uninor' in the case of India) tile on the front page.
"This deal between Google and Telenor will allow the millions of Telenor customers to experience easier access to richer mobile content, as well as flexible payment solutions," said Jon Fredrik Baksaas, president & CEO of Telenor Group.
This could also be a golden chance for local developers since they could benefit by the increased exposure of their India-centric apps.
---