Japanese IT Firm Fujitsu To Set Up Delivery Centre In Bangalore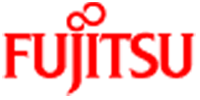 Tokyo-headquartered IT company Fujitsu Ltd will expand its presence in India by opening a new service delivery center in Bangalore. The move will help the company grow its business in the country and offer its IT services to key Indian companies. The company has already set up delivery centres in Pune, Noida and Hyderabad. The Bangalore centre will cater to several verticals including consumer packaged goods, retail, life sciences & healthcare, logistics, energy & utilities, infrastructure, agriculture, automotive and financial services.
"The creation of new services and businesses in Bangalore will accelerate the company's vision for globalisation. Fujitsu has a strong Japanese heritage of customer-centricity, long-term relationships and quality of service. We will continue this tradition from our Bangalore facility as well," said Rajeev Gupta, president of Fujitsu Consulting India.
Fujitsu is the third largest IT company in Japan with nearly 170,000 employees supporting customers in more than 100 countries. The company has consolidated revenues of $55 billion in FY2011.
Comment(s)