BlackBerry Maker RIM Appoints Sunil Dutt As India Chief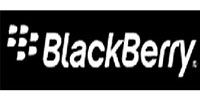 Smartphone maker Research In Motion (RIM) has appointed Sunil Dutt as a managing director for India. He takes over one month after the firm saw Frenny Bawa, its chief executive for almost seven years, quit the company to pursue 'other interests'.
Dutt has 27 years of experience in the Indian mobile technology and telecom sector. Prior to joining RIM, he was working as a president in Hewlett Packard India Sales Pvt Ltd and was responsible for expanding their business in enterprise, mid-market and consumer space.
Interestingly, his LinkedIn profile says Dutt had quit HP in July itself and was looking at launching some business of its own! He hasn't updated anything on that front, so while we will watch out for any news, it seems that project might have been shelved unless he will be a passive partner or investor in such a project since he is now joining RIM.
Before HP he was heading mobile handsets operations for Samsung in India. In past, he has also worked at Nokia, Whirlpool, Wipro and Philips.
Given that Samsung is pitched in high decibel battle with other smartphone makers such as RIM both in India, it would be interesting to see how he takes on his previous employer on a familiar ground.
Commenting on his appointment senior vice president APAC, RIM Urpo Karjalainen said, "His strong managerial and communication skills, as well as an institutional understanding of the technology and telecom sector will be instrumental in driving the next stage of our business's growth in India."
After Frenny Bawa resigned from the company last month, the firm had announced thatKarjalainen, senior vice president for Greater China, India, Australia and New Zealand will oversee the India's business operations temporarily.
Founded in 1984, RIM is based in Waterloo, Ontario and operates offices in North America, Europe, Asia Pacific and Latin America. Most recently it set up a facility in Mumbai to aid the Indian government in carrying out lawful surveillance of its BlackBerry services.
Comment(s)