Censor War: Online India vs Sibal
Anything to do with censorship immediately raises the hackles of millions of online, freedom-loving Indians. With films and advertisements, it was easy enough to do – with certifications and heavy penalties to keep them in check. But Kapil Sibal, the country's union minister for telecommunications, is clearly having a tough time trying to figure out how to clean up the Internet. The only other country to have implemented such a censorship is China.
Earlier today, Sibal made many enemies across the nation by asking Internet companies to pre-censor (remove before the comment/post is made public) any web content that was offensive or harmful or that has a negative impact on society. This includes anti-religious and posts that could 'hurt the feelings of Indians'.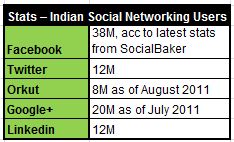 This move was a result of a failed meeting with Internet behemoths Google, Microsoft, Facebook and Yahoo! yesterday. Sibal apparently wanted them to set up a team of people to look for objectionable content and delete it. The Internet companies firmly rejected the idea, pointing out that the volume of content being posted on social networks from India is massive. Just take a look at the statistics we compiled on the number of Indian users of social networking sites.
Screening Solution? Isnt that what terms & conditions are about?
Sibal has since clarified that all he wants to do is find a 'solution'. He said the government does not believe in web censorship but in self-regulation. It wants to stop any web matter that will hurt religious sentiments of citizens. On TV, we heard him say, "It is not our idea to stop anybody, but it is about the content and we have to create guidelines that will control offensive content." Facebook has said it will remove any content that violates its terms and conditions, which are listed clearly here. The terms are designed to keep out material that is hateful, threatening, incites violence or contains nudity. It also added that it recognises the government's interest in minimising the amount of abusive content online.
Bad Content
So what content are we talking about really? Forgive the repetition, but this is what we have heard so far: · Harmful · Anything that has a 'negative impact on the society around us' · Offensive material · Defamatory · Pornographic · Anti-religious · Anything that could 'hurt the feelings of Indians'
We have nothing against any of this, but do believe there can be more clarity on the terms and how the government plans to decide when someone has crossed the line.
On Twitter, the sentiments of many are quite final: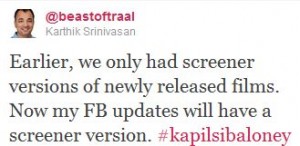 Finally, it may not be clear what his intentions are – is Sibal protecting his party leaders who have hate clubs on Facebook (..nothing new about it?), or is there a deeper motive behind this move? Why is India being so vocal about controlling user content posted on the Internet? Are we following in China's footsteps?
Google fought back against the government's recently amended Internet policy that attempted to make Internet companies responsible for objectionable content posted online. It said that the proposed restrictions on Internet content could hamper the company and others in a promising market by exposing them to liability for a broad swath of material published by third parties. Now, the Internet giant has issued another reactive statement. It's a must read:
"We work really hard to both follow the law and also give people as much access to information as we can. So we follow the law when it comes to illegal content. And even where content is legal but breaks our own terms and conditions we take that down too, once we've been notified about it. But it also means that when content is legal but controversial, we don't remove it because people's differing views should be respected, so long as they are legal."
Comment(s)