TimesDeal.com-PayTM Mobile Recharge Deal Gets 50,000 Orders In 24Hrs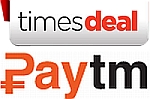 TimesDeal.com, the group buying portal of The Times of India Group, has struck a new benchmark for selling a deal to most number of users in a single day, or so it claims. The firm had offered a special mobile recharge deal on December 1, 2011 where users had to pay only Rs 50 and in return get a mobile recharge voucher worth double that amount (Rs 100) from PayTM.
Paytm.com, a subsidiary of One97 Communications, is a recharge site that enables mobile users to recharge their prepaid connections online.
The deal sold 50,000 orders in a single day, which according to the company is a new record in terms of the number of transactions in a day for one deal. The TimesDeal site witnessed a traffic surge with more than 2.5 lakh unique visitors on that particular day. PayTM also registered around 1 lakh visitors on that day and the number of new users to the site went up by 1700 per cent on that day.
Rishi Khiani, CEO of Times Internet Ltd said, "For both TimesDeal and PayTM, it was of paramount importance to make the process of buying and redeeming this deal secure and simple, and I am glad we have been able to achieve that.
But, is it really the hottest selling deal ever in India? When asked about the previous record, Khiani said, "We cannot talk about specifics for other deals but this was over 30 per cent higher than our last best selling deal. Also, though nothing is verified, the last stated top sale was made by Snapdeal, who sold 30,000 deals on a mobile recharge deal."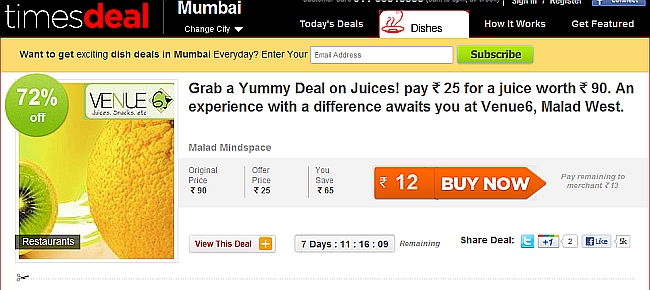 The TimesDeal site usually offers around 50 new deals on a daily basis and the top categories are ordered are spa services, restaurants and adventure activities. The sales were boosted, of course, by the inherent strength of the media group. During the 24 hours of the deal, TimesDeal offered a 360 degree promotion across print, TV, radio and online.
Comment(s)