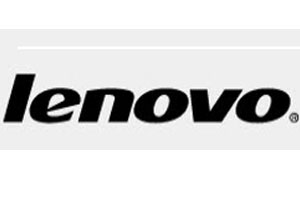 When Yang Yuanqing, chairman and chief executive of Lenovo, took the stage at a product launch ceremony in Beijing last month, he did so to a standing ovation. Employees at the Chinese PC maker are in high spirits, for business is good.
In the six months to September, Lenovo has overtaken both Taiwanese rival Acer and Dell of the US to become the world's second-largest PC vendor after Hewlett-Packard by unit shipments with a 13.7 per cent global market share, according to IDC.
That is a drastic change from early 2009, when the company fired its US chief executive after reporting a $97m net loss for the 2008 December quarter, a 5 per cent drop in shipments and a slide in global market share to just 7.3 per cent that saw it fall well behind Acer into fourth place.
Liu Chuanzhi, the company's founder, had returned to Lenovo as chairman in February 2009 to tackle the crisis, and named Mr Yang as chief executive. Mr Liu retired as chairman last month, with analysts predicting a bright future for Lenovo. "It is quite likely that they will challenge HP for the top spot," says Wang Ningyuan at CIConsulting, an industry research firm. HP has 18 per cent of the global market, according to IDC.
Thanks to a combination of cyclical factors and tough times for rivals, "Lenovo is in the right place at the right time," says Kirk Yang, who heads the technology hardware and components research at Barclays Capital in Asia outside Japan.
Fast growth at home in China, which is expected to become the world's largest PC market by unit shipments in 2012, helped Lenovo recover from the hit it took when the 2008 financial crisis killed off demand from corporate customers in mature markets, the company's most important revenue base after its $1.75bn acquisition of IBM's PC arm in 2005.
But over the past two years, Lenovo has stepped up its growth outside China, expanding its successful consumer PC business into other large, fast-growing emerging markets such as India, Russia and Turkey. Those are the regions that tend to hold up in the face of slipping consumer demand in mature markets, to which Lenovo has little exposure but on which its main rivals are heavily dependent.
At the same time, the corporate business in mature markets has recovered, giving Lenovo a double boost not enjoyed by other opponents, such as Acer, which are weak in the commercial PCs segment.
Industry experts believe Lenovo has built up strengths that will help it weather the next cyclical swing.
"China will be OK for another couple of years, but beyond that, Lenovo will need another leg to stand on, and they are clearly getting ready for that," says Mr Yang. He adds that strong margins in China, where Lenovo has more than 30 per cent market share, allow the company to subsidise an aggressive expansion in other emerging markets. Lenovo's China operating margin was 5.5 per cent in the September quarter, more than double its overall operating margin of 2.1 per cent.
In the years immediately after the IBM acquisition, Lenovo resembled a clumsy giant as it worked to integrate a sprawling business with a culture vastly different from its own. It lagged behind rivals in developing new products and bringing them to market, as well as in building a distribution and retail network outside China.
Now, "after years of hard work, Lenovo has mastered the rules of the game in international markets," says Ye Lei, an analyst with Gartner, the technology research firm. "Their channel network is also growing ever more complete, and their product development capabilities have grown a lot stronger." Net profit soared 88 per cent to $144m in the three months to September compared with the same period last year, with sales up 35 per cent.
While HP and Dell, the traditional leaders in PC manufacturing, are gradually moving away from this field to focus on other businesses such as services and cloud computing, where operating margins are more than double the 5 per cent that can be earned in PCs, Lenovo is likely continue to focus on its core.
Over the past year, Lenovo has set up a joint venture with NEC that gives it de facto control of the Japanese company's PC business and a backdoor entrance into the Japanese market. It has also acquired Medion, a PC supplier providing it entry into the German consumer PC market.
This dogged expansion is likely to continue. Lenovo's Mr Yang says the company is always on the look-out for other suitable targets.
"Lenovo will continue to pour resources into PCs because it is their very core business," says Barclays Capital's Mr Yang. "It's all they have."
More News From Financial Times
'Call Of Duty' Sales Outstrip Blockbuster Films
Sino-Forest To Default On Debt payment
CSR Axes Lossmaking Digital TV Business
Microsoft And Nissan Launch Cloud Partnership
Argentina Poised For Shale Oil And Gas Boom
---